Nokia 7.1 reviews and availability in stores
Published on October 5, 2018
The youth and the people all want that, they should get a phone which cost less and should be filled with a lot of features, therefore directly we say that user wants a budget phone with features which they want. Nokia is about to launch its new smartphone which will be the mid-range smartphone and also which will give a great competition to many flagships, most probably in-camera quality.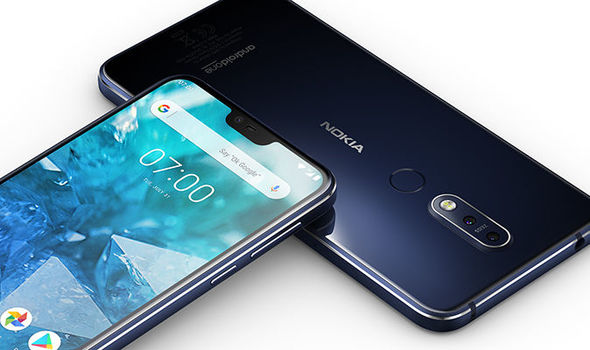 You can imagine that what a user wants with a mid-range smartphone? A good camera which would feature 12MP and 5MP dual camera which will get the fastest autofocus and even the good HDR photography even when the smartphone is in low light, and yes who doesn't want a bokeh shot in the cameras, obviously know everyone will be attracted to this and yes this also support both front and rear cameras at the same time in some mode.
Not only this Nokia gives you more things in its new launch smartphone Nokia 7.1, but you also get an HDR screen which will surely include high contrast, greater clarity and also the good colors. You all know that people are so busy that they have no time to open up their laptops and PC for watching a video, also these videos can be seen in their mobile phones, therefore all the videos are seen in mobile phones, for keeping this concern in mind the new Nokia smartphone has a PureDisplay screen technology which will surely give every user a good quality and experience of the video.
This smartphone is so good in quality, as also said by HMD, it gives you the best video quality you have ever gt and also has technology which will transfer your SDR to HDR conversion, what does this actually means?
It means that if you have a bad video quality then also you will be supported with HDR quality in video. Its HD+ 5.84 and a screen ratio of 19:9 display will automatically adjust brightness and contrast to ambient lighting conditions. the bad quality thing will be changed to a real-time while using a dedicated 16bit engine that processes millions of pixel per second.
This newly launched Nokia 7.1 has the best Qualcomm's Snapdragon 636 Mobile Platform and with this also include which people like the most a USB type-C fast charging port that promises to provide up to 50 per cent of your battery power in 30 mins therefore now you can imagine about its battery.
Let's come to the next level, this phone also promises to give security patches and OS updates for more than one year which also has a good and excellent battery even after using high voltage apps. This phone comes in the great Gloss Midnight Blue finish as well as Gloss Steel and will be available for pre-sale online at Amazon from October 5. Whereas for those who have booked this, it will be shipped nearly between 26-28 October. Some people who would not get it online, they have to wait for sometime for in-app purchase, as it will start in November from 4th. November 7 was no doubt a good and the best phone but if we say abut Nokia 7.1 then it is the upgraded version of that therefore now you can get what type of phone you will get if you are going for 7.1. Nokia promise that it will be more good than its last version (Nokia 7), in terms of finishing and more polished. The front and back are clad in a mirror-finish glass (with an 85 per cent glass surface area) and the aluminium frame that holds it all together is a single piece of extruded metal.
Let us give you more knowledge about this smartphone, this will get in two variants, one with 32GB of internal storage which you can buy for around $365, whereas the other one will be available in a 64GB variant for which you have to pay around $400. About the pre-order and delivery date is mentioned above and one more interesting thing which you will get in this phone is that better camera, better battery, better processor, a good and big screen size as well as display and all the above things in a very low budget by Nokia.