A new leak confirms significant changes in the upcoming iPhone X Plus
Published on February 28, 2018
Just a day before leak news was in highlight revealing the images of screen package of Apple's upcoming iPhone X Plus. And now one more leak is here which claims that the iPhone X Plus will feature a significant change in its design. Two most reliable Apple tipsters have observed the below-detailed leak.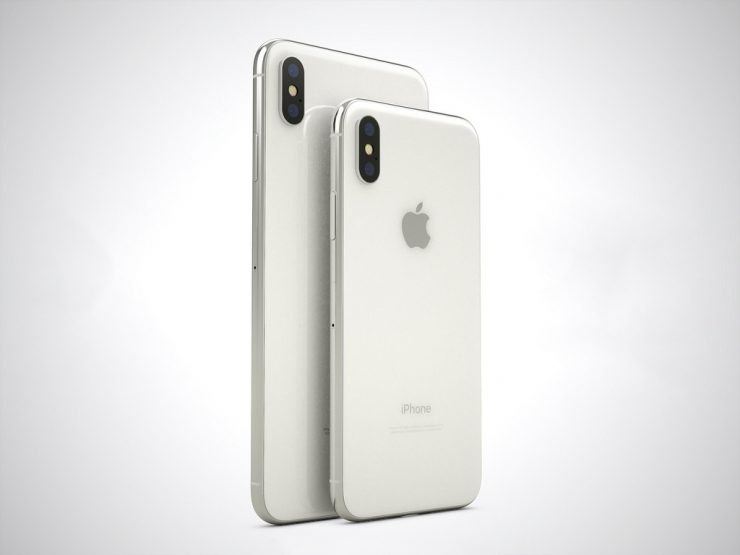 A leaker suggests that Apple will be launching a second but larger variant of the previosuly launched iPhone X. Being standard in size and one of its series the phone itself requires an upgraded modification of it. Leaks suggest that it will have a 6.1-inch bezel-less display, Face ID (Introduced with iPhone X) and a top of the range of A12 bionic chipset. The complete screen will be LCD instead of OLED to make it cheaper and affordable for buyers. And the edges will be Aluminium instead of stainless steel.
The model will be known as 'iPhone X SE' and is expected to charge you the same as that of an iPhone 8, that is $699.
Leaker Mark Gurman says that Apple might hope for a massive sale of this iPhone X SE as the company was (secretly) disappointed with the sales graph of the iPhone X because the expectations were much higher.
One more launch will be a 6-5-inch iPhone X Plus. This will be called as a big brother of 5.8-inched iPhone X. This smartphone is expected to feature all prominent and endless specifications like the OLED screen display, the stainless steel edges, dual-camera setup, Face ID, bigger battery size and much more.
Gurman also says that the company will be increasing the resolution of the display screen to 2688 x 1242 pixels for iPhone X Plus and that will be the highest in any iPhone ever. Some rumors also say that Apple is working a plan to introduce dual SIM support in its upcoming iPhone. If this goes true, then this would attract a wide range of smartphone buyers towards Apple. As this network thing is the only one for which people shifts from Apple to Samsung, LG and other companies.
Some rumors also suggest that there could be a re-entry of Gold color option for the upcoming iPhone X Plus. And this will give a chance to the company to raise the price tag for a particular product.