New Android phone which you should buy and use
Published on September 30, 2018
The smartphone is the gadget which has a need of every single person around whether a rich or a middle class, therefore the market has a lot of handsets for them but the question arises which one should they buy for them and why? We will help you with this, as for under we have made a short list of the handset you will love to buy and also which are budget friendly. It is bit obvious that every person cant buy an expensive phone but want good feature therefore for them the market has so much to do. The list is as under.
1. Nokia 6.1
Nokia 6.1 is known for the best featured mid-range phone by the youth and the market as well, this phone had a great response in the market and also this is the handset which was officially released by HMD global. This Nokia 6.1 was released in united states just a few months ago and got good results, and the most shocking thing was, it was for around just $270, where you got a 5.5-inch 1080p IPS screen, also an updated Android version, Android 8.1 Oreo and also promised that within month or two Pie will be also updated. Also has a Snapdragon 630 processor with almost 3GB of RAM and 32GB of the internal storage and also-a headphone jack and a microSD card slot. As you all should be pretty aware that these companies are slowly declining the headphones just because people have that so.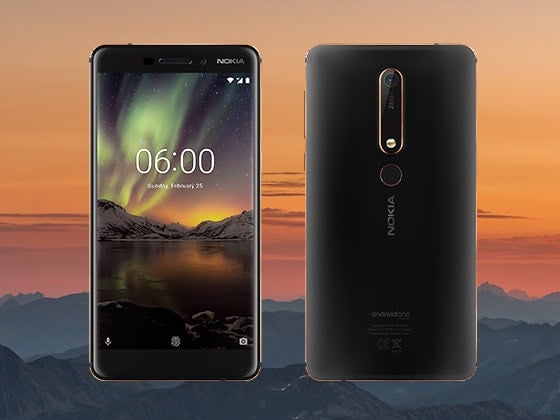 Every handset has its one or two competitors, in the same way, Nokia 6.1 also had, Moto G6 is the competitor of this handset and yes it has a better camera than Nokia's new handset, but if we talk about the other thing than Moto G6 has a slower processor than Nokia and also a slippery glass design. If we see the fact about Moto G5 it had a slower processor and not even having an Oreo update. There are a lot more about Nokia 6.1, this is not only a good handset but it is also an Android One device which helps you to upgrade the updates as sooner as possible and majorly this Android One is found inexpensive phones. This handset named Nokia 6.1 has a good feature and also a  good design but have one drawback which is about the carrier support is that it only supports GSM networks like AT&T and T-Mobile, so CDMA networks like Verizon and Sprint are no longer available in this device.
2. Samsung Galaxy Note 9
If you just want a phone with all the compatible features within it and you don't have any problem to spend on it then the Samsung Galaxy Note 9 is completely perfect for you. You must know that Note 9 has all the features which you will get in the Samsung Galaxy S9 or S9+, but yes, of course, you will surely get a better screen and the thing for which Note famous for, the S-Pen for stylus input. You will obviously get a good feature but yes also at a very good cost, $1000 to be exact.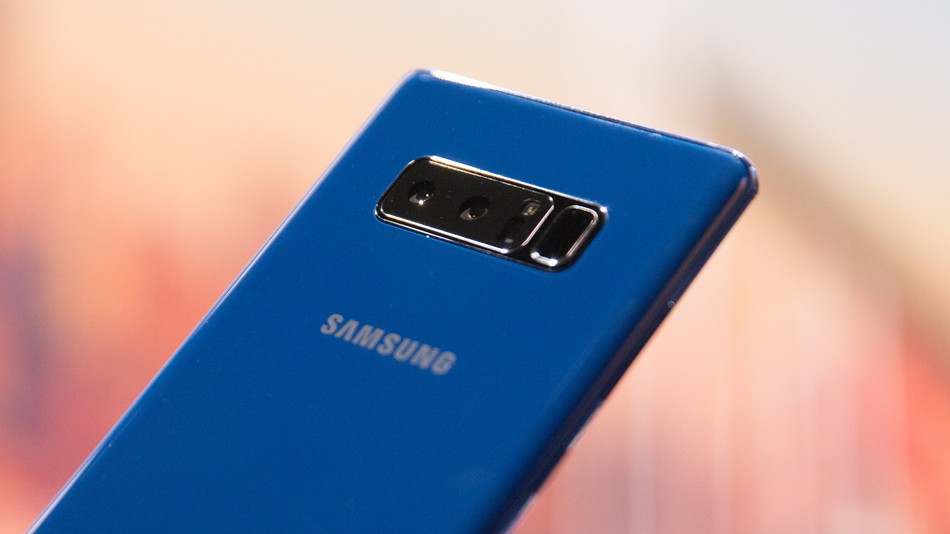 Let us discuss some of the features of Note 9, This handset has a Snapdragon 845 processor with a great amount of RAM, 6GB and also have up to 256 of internal storage. The fully-loaded handset must have a good battery, therefore, Note 9 also fulfilled that part, it has the 4000 mAh battery which can be used easily for an entire day.  As mentioned above Note 9 has a bigger display, therefore, Note 9 is a 6.4-inch 1440×2960 AMOLED panel and as you all are well aware of the fact of S-Pen which can be used for writing notes, Drawing on the screen etc.
Also, it has the maximum number of hardware features such as a microSD card slot, a headphone jack, Samsung Pay, wireless charging, IP68 water and dust resistance, and dual rear cameras. Android 8.1 Oreo is with what this handset stands with, and it also promised to give Pie updates by 2019.
3. Samsung Galaxy S9/S9+
We completely agree with the fact that Samsung does make some of the best phones for the youth, both mid-range and large flagships. These two models, the S9 and S9+ are both the latest handset by Samsung which was released in the year 2018. You must be thinking that both the models must have a difference of processor than might you are wrong at this because both the devices have Snapdragon 845 processor in it and also has an internal storage of 256GB and also have Samsung Pay, wireless charging, fantastic Samsung-made AMOLED screens, IP68 waterproofing, and headphone jacks, therefore if you want just these feature in your handset you can go for anyone of this.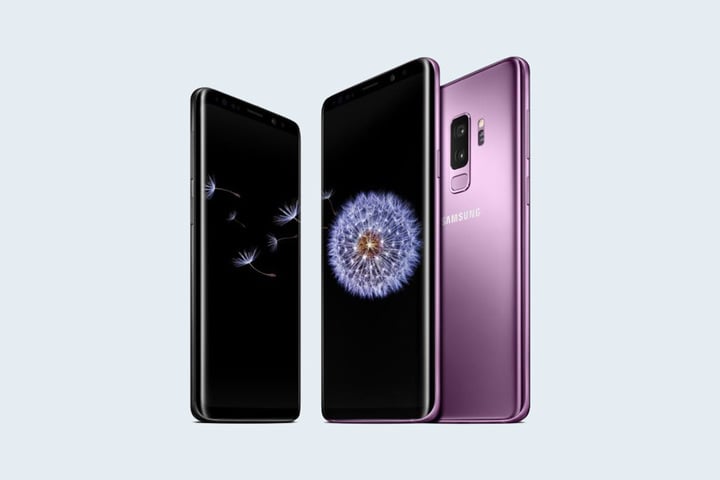 But if you want a better screen you can go for Samsung Galaxy S9+ just because it has a display of 6.2-inch whereas the other model has a display of 5.8-inch, not only this they both have a difference in the RAM, S9 model has just 3GB of Ram whereas the upper model of this S9+ have 4GB of RAM. Regarding the screen size, the S9 has a smaller battery, just only 3,000mAh whereas S9+ have 3,500 battery. These three are the main difference between both the flagships.
Also, the reviews of both the models were amazing and they call it the best handset Samsung can ever have. Both these handsets, the S9 and S9+ will work on both GSM and CDMA networks. Let us talk about its price Galaxy S9 price goes for around $670 and the price of S9+ goes for around $800.
4. Google Pixel 2/ Pixel 2 XL
Googles phone are the leading phones in the market from last one year, therefore their new smartphone is also about to launch this October. Some people completely want new software updates and camera updates on your phone then you should try with Google's phone just because they give the faster updates and also have good features. Both these phones are having the latest Android of 9 Pie and also have a great specification, both these models have Snapdragon 835 processor with 4GB of RAM and 64/128 GB of the internal storage.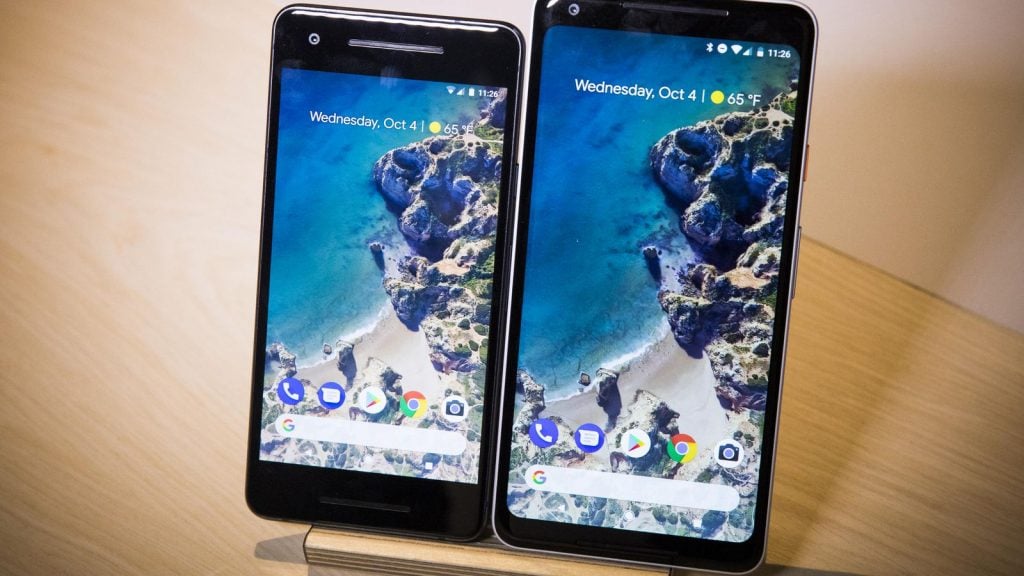 But it is obvious that if the models are different there would be some of the difference, yes Pixel 2 has 5-Inches display with 1080p AMOLED screen whereas Pixel 2 XL has a display of 6-inches with the 1440p P-OLED display. Same as the display, both the models also have a difference between the battery, Pixel 2 has 2,700 mAh battery and Pixel 2 XL has 3,520 mAh battery. Google's phone is majorly best in-camera quality and as of software, as it was mentioned that these phones contain Android 9 Pie, the contribution on the camera quality was done by the Google's HDR+ technology.