Nearshore Software Development: Key Benefits And Challenges
Published on May 22, 2021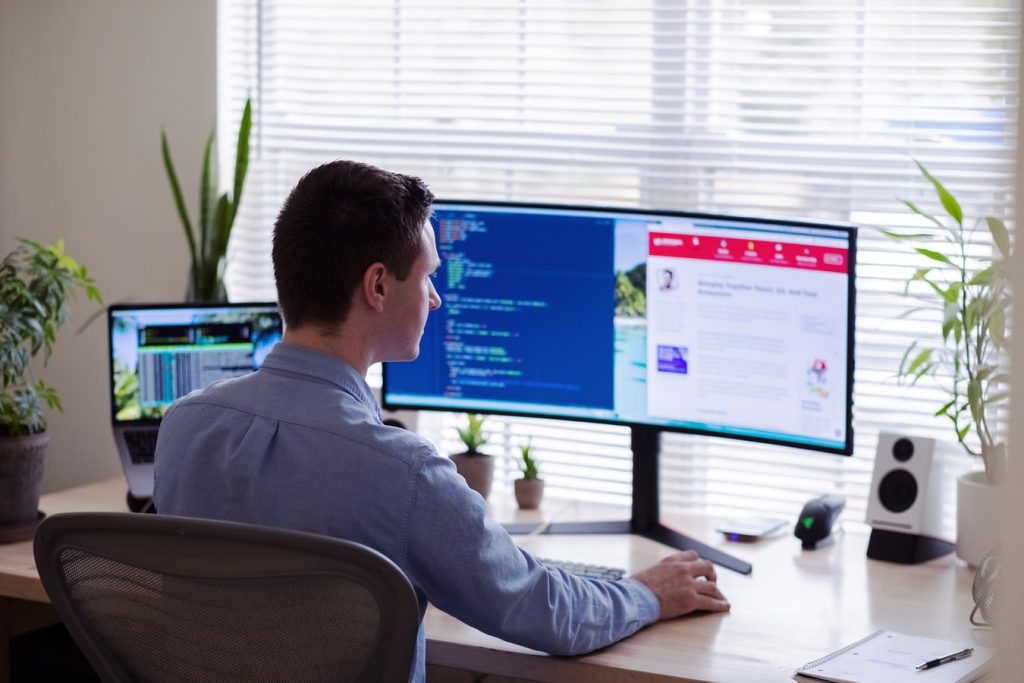 Outsourcing software development, since the advent of the internet, has constantly been on the rise. The worldwide subcontracting market has developed into a billion-dollar sector, valued at billions. The existing pandemic circumstance has played its role in making its adoption to the work environments rapid. Outsourcing and remote teams are a new normal today, with about 50% of the employees managing to work while at home.
With employees and organizations adapting to such changes in this era, IT development will witness rapid growth in being outsourced, especially in nearshore destinations. Ever since, this paradigm in software development is on everybody's radar and understanding. Today's article focuses on discussing how to nearshore IT outsourcing will benefit your industry. Here are the advantages of nearshore development teams outsourcing.
1. Broader and Reasonably Priced Skill Set
Nearshore software development refers to the outsourcing process that entails getting your IT services and development works done through employees and teams located within nearby nations. Nearshoring provides you with multiple options for creating quality software whereas optimizing productivity. That way, you realize your business objectives and profit-making goals efficiently.
Nearshore outsourcing provides you with a wider variety of service options from adjacent countries. The process helps you hold back the training costs for new employees. Again you equip your team with unsurpassed minds and skills across the wide-ranging geographical area.
2. Convenient Locations and Minor Time Differences
Nearshore teams are often located at objectively neighboring geographical expanses. Thereby, the setup minimizes the inconveniences, especially on time zone differences. With this dynamic pool of software developers, you can schedule and hold your virtual meetings successfully. Across the varying locations, the workflow will be coordinated in real-time and efficiently in the teams. Outsourcing provides your organization with a seamless interface to your remote developers. t That way, you get scalable teams that suit your long-term or short-term needs quickly.
3. Cultural Compatibility
Nearshore partners in the software development industry are much nearer to your work culture. That means the team will adapt to your organization and work setting practices more rapidly. The compatibility will significantly help in minimizing any friction or miscommunication among the team members. Matching your needs to the proper expertise through an extensive vetting process guarantees top talent recruitment. Consequently, quality work will be produced for you from the design stage to an optimized, functional, and bug-free product.
4. Improved Security
Nearshore teams are the safest bet for ensuring security despite the absolute difference in location. That means you are provided with better safety standards and policies that match your company's regulations. Remote software development teams also possess proficient security professionals. This combination of skills will help you have effective handling of your resources. Again, the delegation of your maintenance load of round-the-clock security management is taken off your hands. In the end, you get on-time product delivery; meanwhile, your teams get free to innovate and better your core business operations.
Conclusion
The current technological shifts have made the initially convenient option, and remote development teams become a new normal following the work culture and landscape. All organizations can hire a nearshore software development dedicated team or company for effective workload management from the smallest startups to the giant corporations.
With better language and cultural compatibility, economic development teams, and insignificant differences in time zones, nearshore software development service providers have emerged as the most prevalent substitute to traditional offspring and workforce options. While the teams have benefits in different aspects, there are challenges associated with the practice as well.
Proper understanding of documentation, using the right tools and technology, in conjunction with a better knowledge of remote working procedures, can allow you to overcome any offshoring challenges with ease. Partnering with the right team will help you realize all of your nearshoring requirements and access reasonably priced technical skills from across the globe.