MSI GF63 Review: More Power In Low Price
Published on December 23, 2019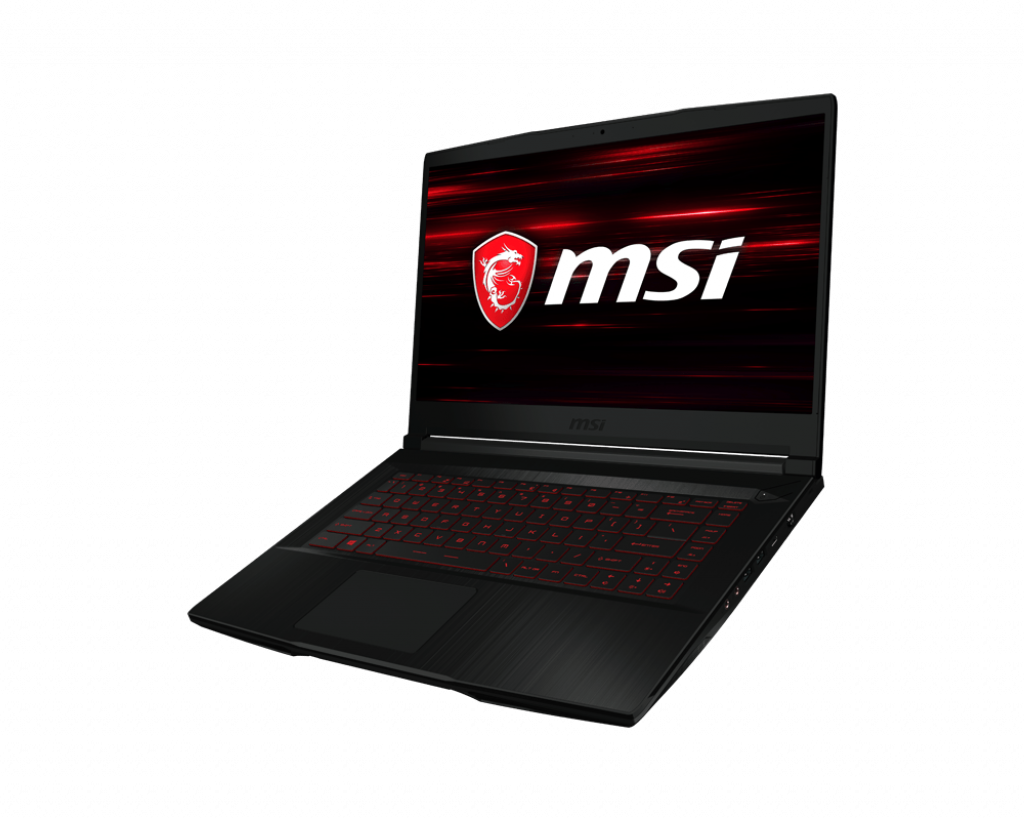 You'll be able to get many options with amazing list of requirements if you're looking to find a new gaming laptop under $1000 in 2019. A few weeks ago, we tried out the new laptop HP Gaming 15 Pavilion and considered it to be powerful with minimalist design. Then we tested Asus' ROG Strix G which came with its polished aluminum finish with a cool light bar and colorful look. Both laptops are suitable for most players who prefer either of the approaches to a laptop for gaming.
A powerful laptop that is light enough and does not sacrifice efficiency at all, all of which is less than $1000. MSI has recently created a gaming laptop MSI GF63 that suits the gaming requirements of big gamers. Priced at $999, it offers plenty on paper and will make a lot of sense for any casual gamer.
The MSI GF63's compact frame, robust gaming output and competitive pricing make the laptop more accessible as well as thin and light.
With its stylish design and hyper performance efficiency, the MSI GS65 Stealth Thin is quite our favorite laptop in every way. The most important factor, though, is quality where the 15-inch MSI GF63 brings you its best.
The MSI GF63 is a slim, budget-friendly computer with an almost similar sophisticated aesthetic, a bezel less screen and decent specifications.
Price
The MSI GF63 would become one of the cheapest computer laptops scheduled to release in June, beginning at just $999. MSI says the 15-inch gaming laptop has an Intel Coffee Lake Core i7 processor at this price. There are plans for an Intel Core i5 model and price will be even lower in future and will be coupled with either a 1050 Ti or Nvidia GTX1050.
The MSI GF63 has an 8 GB of RAM and an Intel Optane Memory hard drive. From there, you can expand up 128 GB of SSD to 512 GB.
Unfortunately, MSI GF63 is not upgradable in future, according to the MSI, which is a bad news for the laptop lovers. It is an odd decision, because MSI is known for upgrade friendly business.
Asus has just jumped in the competition by announcing its Asus ROG Strix Hero II. It is potentially better fitted with Intel Core I7-8750H, 144Hz screens, 16 GB 2666 MHz RAM 6 GB GPU GTX 1060, 1 TB FireCuda SSHD and 256 GB PCIe SSD. Asus has also revealed a substantial increased cost at about $1550.
Audio Quality
Like all the laptops for gaming, the GF63 struggles in audio performance. The audio quality of the speaker is not good enough. It's very tinny and its intensity is limited for gaming. For gamers, speakers are not a big deal. Gaming is always best with headphones. However, the audio quality is decent enough for music, and movies. While you are gaming, you would feel the need to use your headphones or external speakers.
Design & Appearance
The MSI GF63 is almost a same as the MSI GS65 Style Thin, which is fantastic, as the notebook has a genius build. This gaming laptop has an 82 percent screen-to-body ratio with only 4.9 mm bezels, just like its top class counterpart, which is squeezed into a 14 inch chassis by a 15.6 inch screen.
Both of the laptops have an almost similar body line arrangement as well as the location of the keyboard and track pad. Instead of having the complicated copper-toned metal grill around the flashes, you're just going to find a little plastic to protect the bare heat sinks of the MSI GS65 Stealth Thin.
Most of the components on the laptop are made of metal with a keyboard deck and a lid. The base panel is a combination of metal and plastic. MSI claims that it went this way to give the laptop a certain feel and unique appearance.
The MSI GF63 all seems like a combination of the former Stealth Pro MSI GS63VR and new flagship gaming laptop.
Performance
However, we only played with the MSI GF 63 for short time. We played and launched several applications in Windows. Our experience with the Nvidia GTX 1050 and 1050 Ti contributes to our assumption that eSports games and famous shooting games such as PUBG and Battlefield will not be difficult to handle.
We have a little doubt as to how good the hard drive capacity would perform with the Intel Optane Memory, because our tests revealed a slim gap on a desktop PC in the past.
Battery
As for battery life, the Laptop can maintain its life up to 5 hours at max with the power saver mode switched on under normal scenarios such as broadcasting music, web browsing, typing long documents, and copying / pasting files from external drives. This isn't fine for regular notebook specifications but with the strong specifications for a gaming, battery is good.
MSI guarantees more than 7 hours of battery life, but we are dubious about it because in our tests, it lasted for 5 hours.
Final Words
The MSI GF63 is more accessible than ever for the compact, slim-and-light computer laptop segment. Slim bezels still have a lot of flexibility even on Ultrabooks and seeing it on an Intel Core i7 CPU with dedicated graphics is awesome.
We have great hopes that this laptop will be useful to gamers as this affordable price point is now perfect.