Microsoft Windows 10 Insider reveals a preview of Build 17713
Published on July 20, 2018
In the latest development, Microsoft has also released the new Windows 10 Insider Preview Build which usually shows the future design for the upcoming builds. The company has rolled out the fresh Windows 10 Insider Preview Build, and it comes with the Microsoft Edge improvements and Notepad improvements which is among the other things. The company is now shipping out RS5 Build Build 17713 for the windows Insiders on the Fast and Skip Ahead rings. They also include some new features and tweaks which includes per site media autoplay controls, an inbuilt dictionary, Edge PDF reader and many more features. This new Preview Build 17713 seems to emphasize Remote Desktop which comes with Biometrics and has also reset the Skip Ahead options.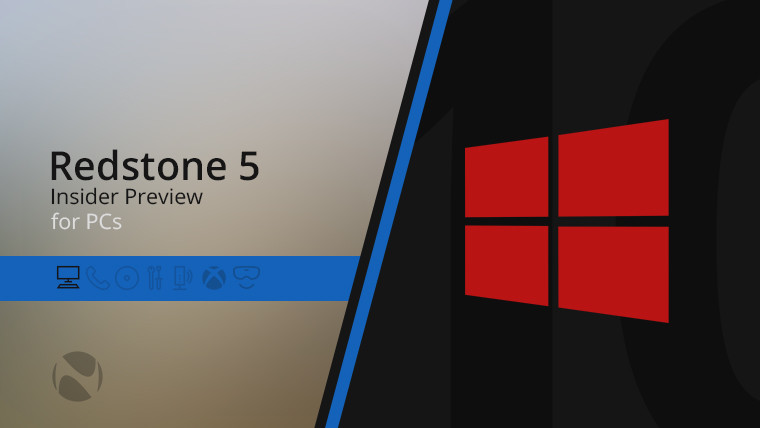 In this Preview Build 17713, Microsoft has got an improved Notepad. This new features also include the ability to zoom. The improvements which are present in Microsoft Edge which include the per-site media autoplay controls the feature which usually enables the users to disable or enable the automatic media playback on specific sites. The new Media Autoplay feature has been introduced in the Website permissions options in the Website identification pane. This new dictionary function can also be used to look up the identification pane. The new dictionary function can also be used to look up the definitions for the words when a user reads the page or document in Reading View or PDFs. The users of the Edge can also be able to listen to the pronunciation of the words.
The next new addition of the new feature is the PDF Reader in the Edge Browser, and it is in all tools in the toolbar and can have the text description. It is essential to make it easy for all the users to understand the icon and to accomplish tasks which come with ease. A few new tools which are like Add Notes also been added to the toolbar. This toolbar is said to be pinned at the top of the document and make it all the PDF tools which are more accessible. You can also unpin the toolbar, and it has also included many performance fixes.
The company has already announced that it will be resetting the Skip Ahead subset of the Fast ring. The company said that they are now getting close to the point in the development cycle and they were our focus, and it will be on stabilization for RS5. The company is trying to build to choose Skip Ahead the next release of the Windows 10.