Microsoft Surface Lite tablet passes the FCC
Published on July 10, 2018
Microsoft will now be working currently on a couple of interesting entries which will be in the Surface line. The announcement was made last week, and there was an exciting report about the foldable and pocketable Microsoft Surface device. This device is now looking like a promising thing, but this will be very expensive. The company has been working on a more affordable Surface tablet, and it appears to have been passed through the FCC.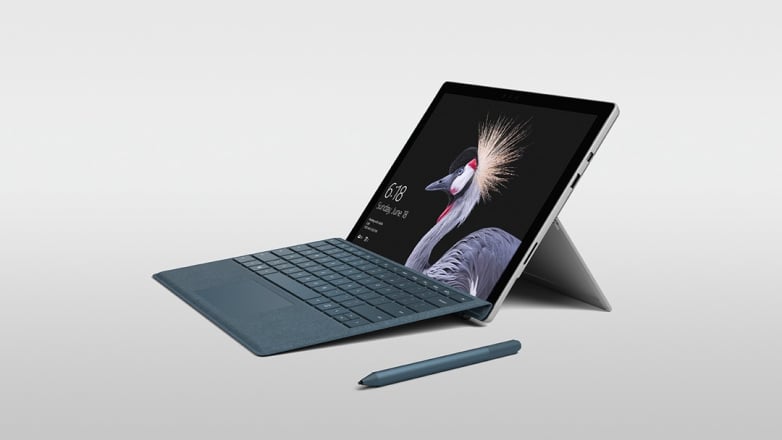 The FCC filling mentioned about the low-powered charger, and it would go with the smaller device. This seems that it is the only detail that we can have to go on right now. As per the previous report, the device will have a 10-inch display, and it will have more rounded design and also house USB Type-C charging. The cost of the Surface will be near to $400 price tag, and it also has an LTE model along with keyboards that are affordable covers which go with it.
It is seen that the company is now trying to introduce a budget tablet which will hit the FCC with a 24-watt charger and a 7.5-volt battery. It will have the processor of Intel. The processors are said to form the Pentium family which is rather than beefier Core range, and it will be found on the pricier Surface Pro tablets. This new comes from the WinFuture, and it says that the cheapest Surface which will feature the quad-core Gemini Lake Pentium Silver N5000 processor.
If the user needs some more firepower, then Microsoft will be offering the Pentium Gold 4410Y and 4415Y. It has clocked at about 1.5GHz and 1.6GHz respectively. These two dual-core Kaby Lake-based processors are capable of executing about four threads.
The affordable Microsoft Surface tablet could be done very well for the Microsoft. This current batch of Surface devices and it is quite pricey, and you could spend over $3,000. With this onslaught of Chrome OS 2-in-1 devices, it was said to be just the beginning. The company already knows that they need to compete at an excellent price point.
This tablet will be available with about 4GB or 8GB of Ram and LTE connectivity which will be available as an option. This tablet will be having a 10-inch display which is with a 3:2 aspect ratio. It is going to be the first Surface-branded device. The company may smooth out the hard edges which are prominently on display with the Surface Pro's exterior for a curvier design.