Microsoft announces improvement for windows in Build 2018
Microsoft has hosted its annual Build conference. In Build 2018 conference, the company has announced a major Outlook update, an improved screenshot tool, 1 billion hours of Xbox One backward compatibility and many other features.
As per some reports, it has been known that Microsoft and Amazon are working together to integrate Alexa and Cortana with each other. In this conference, the company shows that the Cortana is running on Alexa and Alexa is running on Cortana. This feature will get activated when the user says "Alexa open Cortana." This feature is only available in beta version.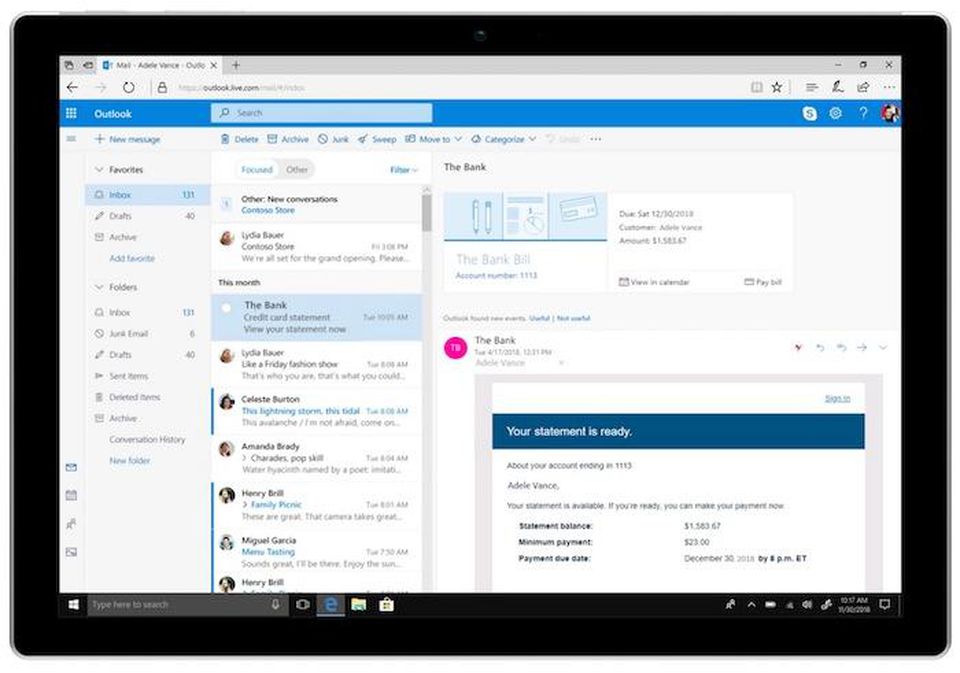 The company has announced that Microsoft Windows 10 is now running in about 700 million devices. This is about 200 million more than last year. Microsoft has set a goal of reaching to 1 billion Windows 10 devices by the year 2018.
The new feature in Windows 10 is Timeline. This will be added to Android as well as iOS as a part of the Launcher and Edge apps. The Timeline will help to go to the Edge app on iOS and Launcher app in Android. The main work of the feature is to help in showing or bringing a task or file that you have used to work in the past in front of you when you get connected with Microsoft Account.
Microsoft said that later this year, the developers of consumer's apps would be getting about 95 percent of the revenue which is earned from the app and in-app purchases. When the company delivers customers to developers through the Microsoft Store or any other form, 85 percent revenue will be given to the developer.
The company develops a new app named as Your Phone. This app will show the user all the things that the user sees on their phone on the PC. This will help the user to respond or see notifications on the PC without opening the phone.
The company has announced the return of Microsoft Kinect, and it will be used in Azure in place of Xbox. It will have a next-generation depth camera and a processor which is designed for handling the artificial intelligence.
The next announcement is about Project Ink Analysis. This feature helps in translating digitally written notes into texts. This tool can also understand all the words, bullet points, and alignment.