Mercury Systems CIOE-1390 – Embedded Computing With Intel Atom
Published on September 28, 2020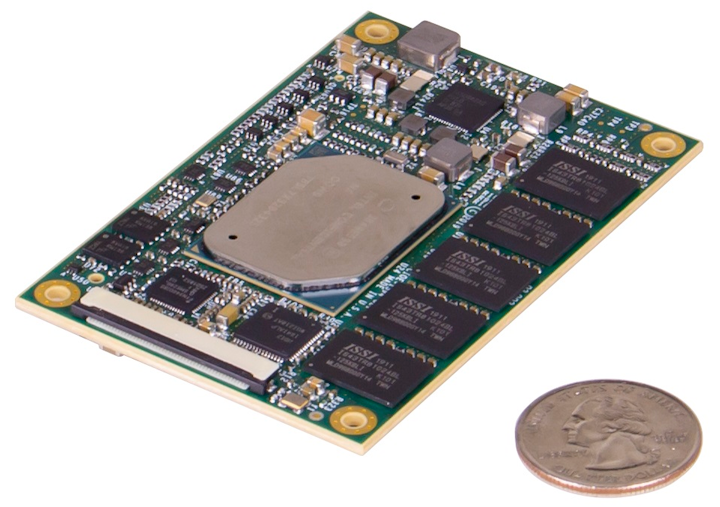 Aerospace Electronics and Intelligent Aerospace Innovators recognize Mercury Systems as a 'platinum-level' winner in the 2020 Innovators Awards. It won the award for it's CIOE-1390 EnsembleSeries embedded computing modules.
Their CIOE-1390 embedded computing module uses multi-core Intel Atom CPUs and feature embedded 'BuiltSAFE' technology. Flight safety certification is what it's built for.
The Mercury Systems CIOE-139 Uses a COM Express Form Factor
The modules use a COM Express form factor and they were formed in a collaboration between Mercury's design and flight safety certification experts and Intel. These modules address industry demand for the processing power required for smart and integrated avionics applications. Theses modules are designed for use on UAMs (Urban Air Mobility) vehicles and helicopters.
Unlike the Mercury Systems CIOE-139, single-core processors just don't cut it anymore. They under-perform when running next-generation smart platforms. This creates a need for a certified, multi-core platform like the Mercury Systems CIOE-1390 to handle today's workloads.
An Award-Winning Solution
The 2020 Military & Aerospace Electronics and Intelligent Aerospace Innovators Awards recognize products and services that provide solutions to difficult aerospace and defense systems problems. Those awards come in three levels: silver, gold, and platinum. On September 7th, 2020, the awards were announced.
The Mercury Systems CIOE-1390 solves the availability and performance challenge. Mercury was able to do this by working closely with Intel to launch the Mercury Systems CIOE-139 multi-core processing solution. The Mercury Systems CIOE-1390 provides DAL-C (Design Assurance Level) artifacts that enable critical flight safety-certifiable applications.
Intel Atom Powered
Intel Atom multi-core CPUs power the Mercury Systems CIOE-1390 family. The familiar x86 architecture is provided by the CIOE-1390 COM Express module. This makes it so it can be easily used to power embedding applications that must be deployed in harsh operating conditions.
These EnsembleSeries modules are small-form-factor, ruggedized COM Express Type 10 modules that feature either a dual- or quad-core Intel Atom 'Apollo Lake'-based processor. Apollo Lake chips use on-die GPUs (Graphics Processing Units).
Related Post: 10th Generation Intel NUC: Is It Really The Next Unit Of Computing?