Meizu may launch Meizu 16 and 16 Pro in August, here are some expected features and specs
Published on June 18, 2018
Jack Wong, Founder of Meizu previously stated that the Meizu 15 series smartphones are just tested products. While celebrating the 15th anniversary of the company, the company launched its Meizu 15, Meizu 15 Plus and Meizu M15 or 15 Lite. Now some new reports have suggested that the company is working on its new upcoming smartphone named the Meizu 16 series smartphone which will be more powerful and will carry amazing features. Jack Wong has already informed that the device will be officially revealed in August 2018. There will be two devices under the Meizu 16 series, i.e., Meizu 16 and Meizu 16 PRO. Multiple leaks have revealed some features and specifications of the devices.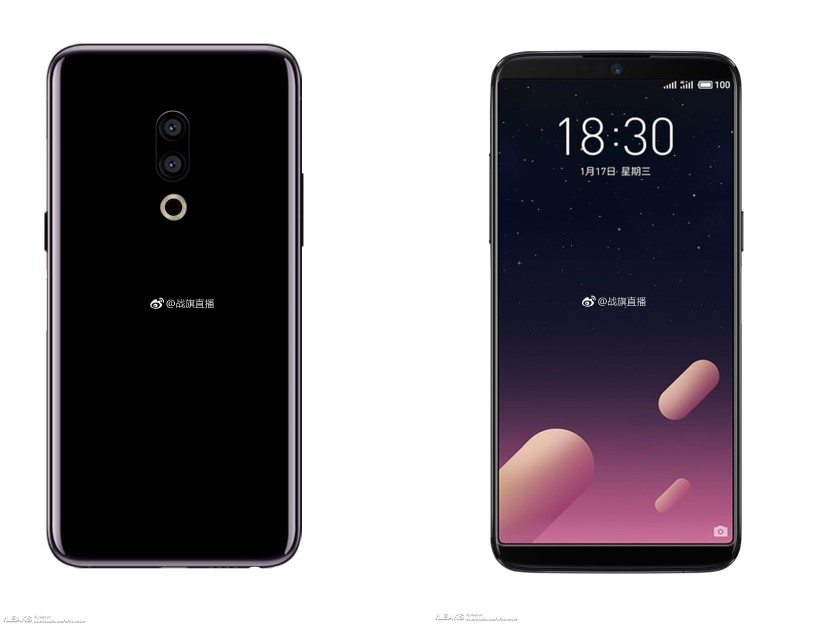 The leaked photos of the Meizu 16 first spotted on Weibo. As per the report, the Meizu 16 will carry a 5.6-inch display, and on the other side, the Meizu 16 Pro may come with a large 6.1-inch display. The screens will be notch-less OLED screens. The devices will offer tall aspect ratio. It is expected that the thickness of the Meizu PRO model will be around 7.2 mm.
Both the devices will be powered by the latest and powerful Qualcomm Snapdragon 845 processor. The Meizu 16 may come with a 3,080mAh battery and may feature 24W charging speed. On the other hand, the Meizu 16 Pro will carry a massive 3,600mAh battery. It will support 32W charging and 10W wireless charging. The rumors stated that both the devices would come with a latest in-display fingerprint scanner. There will be Flyme 7.5 and OneMind 2.5 on both the devices. The Flyme 7.5 will enable full-screen gestures, NFC, AI potential, 3D Press and more.
As per the leaked information, both the Meizu 16 and 16 Pro will have a dual rear camera configuration on the rear side. It will offer a 12MP + 20MP dual camera. However, some other leaks informed that only the Meizu 16 would offer the dual camera. In the Meizu 16 Pro, users will get a triple rear camera setup of the 12MP+12MP+20MP camera. On the front side, the front side will be equipped with a 20MP camera.
The 6 GB RAM and 64 GB, internal storage variant of Meizu 16, will be priced at 2999 Yuan, around $469. The 6GB RAM and 128 GB internal storage variant will carry a price tag of 3299 Yuan, $515 approximately. Talking about the expected price of Meizu 16 Pro, 3699 Yuan, around $579 will be the expected price of the 6GB RAM and 128 GB ROM variant and the 256 GB ROM + 8 GB RAM will be priced at Yuan 3,999, around $ 625.
However, there is no confirmation about the features and specifications of the company. Maybe in few days, new information will come to the front.