Meet The New RadRover – Rad Power Bikes' First Bike With an Integrated Battery
Published on July 20, 2021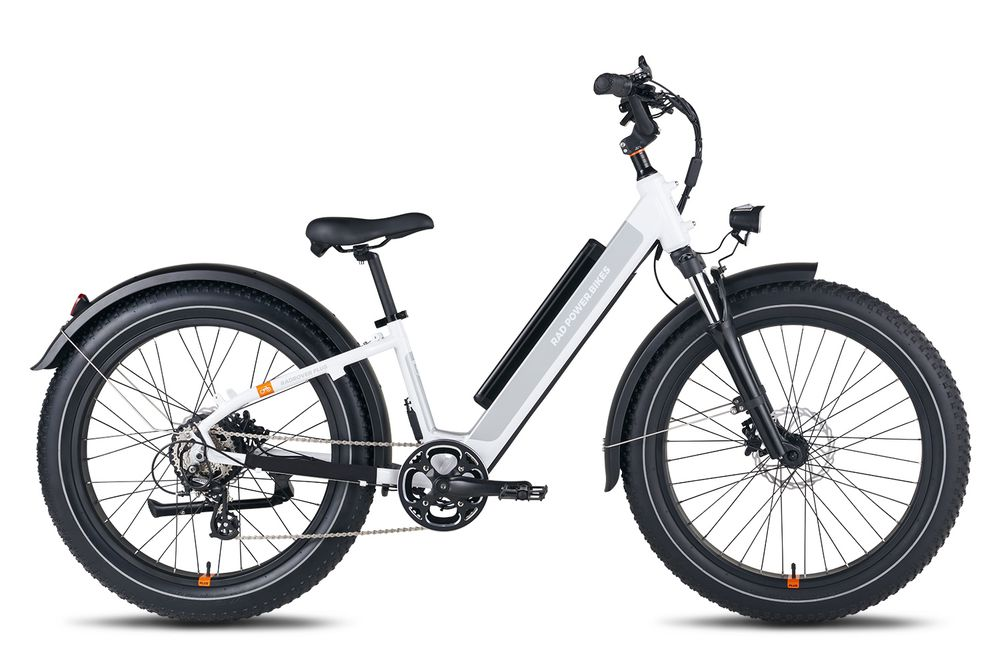 Rad Power Bikes' top-end electric bike, the RadRover, is getting a significant upgrade. The new version is going to feature a semi-integrated battery. It will also, however, be the most expensive model in Rad Power Bikes' lineup to date.
The RadRover 6 Plus comes with all kinds of new parts. Including but not limited to a custom geared-hub motor, hydraulic disc brakes, and a new ergonomic frame. It also has an improved LED display.
The most interesting tidbit, however, is the bike's semi-integrated battery. Rad Power Bikes' batteries are generally larger than most ebike batteries. So, it can be a little more difficult to integrate into bike's frame. Because of this, the company has chosen to go with an externally mounted battery that can be an eyesore but also practical, thanks to their ability to be removed for easier charging.
The new RadRover's battery is still removable, but it's set inside the down tube of the frame, now. It's a much cleaner look than before.3
Like the bikes that came before it, the 6th iteration of the RadRover 6 Plus will have fat tires that are good for recreational riding. Also, it's going to come in two frame types: high-step or step-through. You can get the bike today on preorder and it will ship on September 21st.
Even though it has a more efficient design, the RadRover has a more expensive price of $1,999. E-bike prices have been on the rise, lately, so I guess this is an example of a company trying to ride that wave.