Meet the Chuwi LarkBook: An Ultra-Thin Laptop For Your Office or Home
Published on December 8, 2020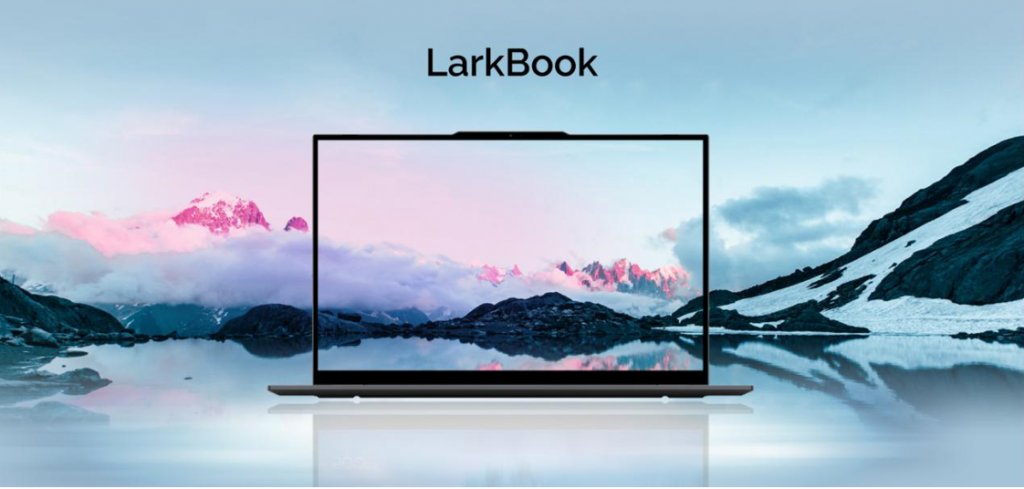 A super-light laptop by Chuwi, the LarkBook, is going to be available for purchase on December 15th. The LarkBook has a light and compact 13.3-inch body and weighs only 2.2 pounds. Its size is similar to a standard sheet of A4 paper. LarkBook features an Intel N4120 low-power CPU, 8GB of RAM, and 256GB of storage. It also has a full-function USB Type-C interface. This tablet is suitable for students and office work, but it's also great for media consumption.'
Ultra-Thin & Light – Only 2.2 Lbs
The entire machine is crafted from a light aluminum-magnesium alloy. A full metal body gives the LarkBook a high-quality feel. The high-tech light-weight frame allows the LarkBook to weigh only 2.2 lbs, which is lighter than most 13.3-inch laptops. This laptop is only 11.9mm thick, so it's easy to carry in a bag.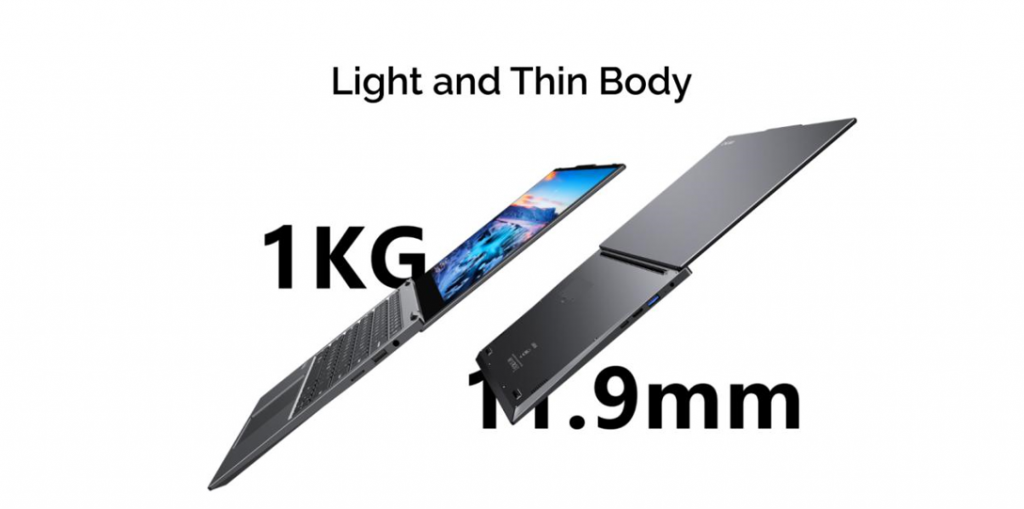 All-New Low-Power Cores – Quiet And Long Lasting Battery
LarkBook is equipped with a quad-core Intel N4120 processor that has a turbo frequency of 2.4GHz. This processor will run office and light home tasks smoothly. It's built-in UHD 600 GPU (Graphics Processing Unit) is high-performance and supports 4K HD video decoding for smooth video playback.
In real-world performance tests, the N4120 performs surprisingly well. Compared to the prior-generation N3350 chip, the single-core performance of this processor has increased by 45%. Multi-core performance has increased even more, by 90%. So, the overall performance has improved significantly.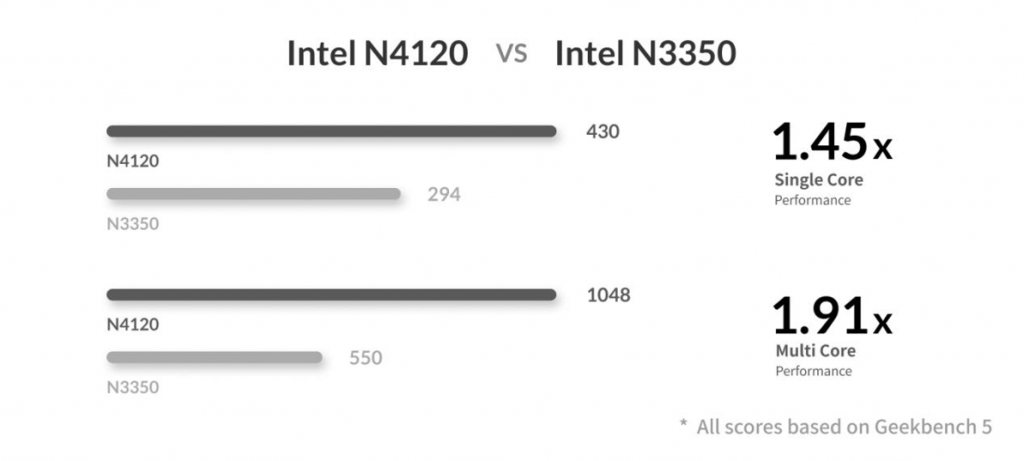 Even though the LarkBook provides high performance, it also consumes very low power. Its system only draws 6W and sets the stage for a long-lasting battery. This laptop can be used efficiently for a long time on a single charge. It has a fanless cooling solution that provides stable, silent operation.
DTS Sound Provides a High-Quality Multimedia Experience
The LarkBook's 13.3″ fully laminated IPS screen has a resolution of 1920 by 1080 pixels that provides clear text and images. A sharper screen really makes you feel immersed in your content rather than the computer you are watching it on.
The LarkBook supports DTS stereo sound and has 4 built-in high-quality speakers. So, when watching HD video, having this many speakers provides an accurate sound to your movies and games.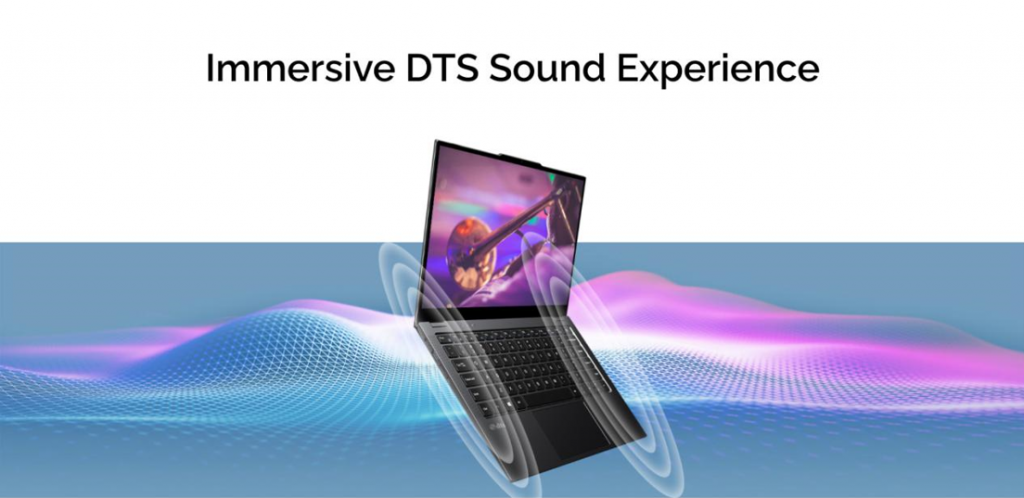 LarkBook – Ultra Book
With the LarkBook, Chuwi has achieved an excellent balance of attributes. This device is light-weight at only 1 kg (2.2 lbs) and is great as a mobile office.
Chuwi will be launching the LarkBook very soon. Stay tuned to Chuwi's official website for more information.