LG V30s ThinQ: Not a valid successor of V30, here's why
Published on February 24, 2018
The most known smartphones event is here, i.e., Mobile World Congress. Various companies show their new range of smartphone and gadgets during the event, and LG is one of them. Last year LG introduced it's LG G5 modular flagship, and in 2017 it was the launch of LG G6, which was considered as an LG'sfirst smartphone with almost negligible bezels on display screen. Now in 2018 LG is giving the chance of global showcase to its V30 series and the company will be introducing an upgraded version of its V30 which is named as LG V30S ThinQ.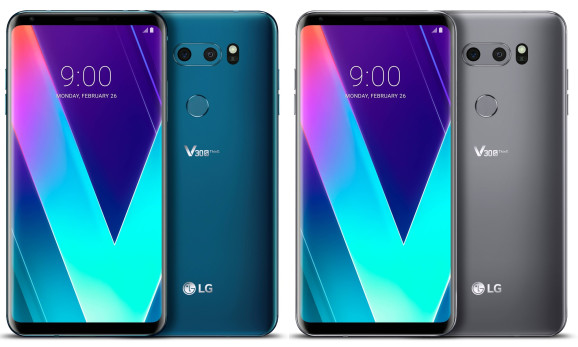 This LG V30S ThinQ will carry the same screen size as that of the V30 model with 18:9 display, the same dual-camera setup at the back. And will bring the same 3,300mAh battery size and Snapdragon 835 processor. Now you might be thinking what would be the upgrades then? So the enhancements will be in RAM, the previous LG V30 was built with 4GB of RAM while this V30S ThinQ will come with a 6GB RAM. The company will be offering two storage options like 64GB or 128GB to a 128GB or 256GB.
The color options will be New Platinum Grey and New Moroccan Blue. The company said in a media presentation at MWC that they are thinking to integrate AI with this smartphone range and hence introduced a new AI cam, but the problem is all these AI based upgrades are promised with V30 phones, and there are no other hardware changes in this launch.
This sounds awful that LG's biggest launch at MWC is just a software update instead of some new launch the company has just showcased a software-based upgraded version of V30 which has been entitled as V30S ThinQ.
LG licenses the AI Cam facility from EyeEm – a tool called EyeEm Vision, which any other phone makers can use. It is said that this machine learning system has been trained on 100 million images. Also, it recognizes the objects whenever you put the focus over an object or article.
Some more changes which LG has done with this new V30S is the new Bright Mode camera, that combines all 4 pixels at one place to originate a brighter picture in the shallow light. The camera of this newly launched V30S will be added with QLens image detection tool.
With this software-based upgrade, LG may not take a good lift over the sales of its V30S; there could be some significant hardware upgrade to intend buyer to invest in this smartphone. The smartphone will surely go to face a hard competition with the other smartphone launches at MWC like Nokia 9, Galaxy S9, Galaxy S9 Plus, and many more.