LG to Add AI Feature on its New Soundbars
Published on December 27, 2019
Undoubtedly, the International Consumer Electronics Show (CES) is one of the biggest tech-related events of the year. The CES for 2020 scheduled for the 7th of January 2020 to the 10th of January. Just before the commencement of CES 2020, the electronics market giant, LG reveals its soundbar lineup for 2020. The company is marketing the artificial intelligence feature of the soundbar. The tagline of the product suggests AI Room Calibration.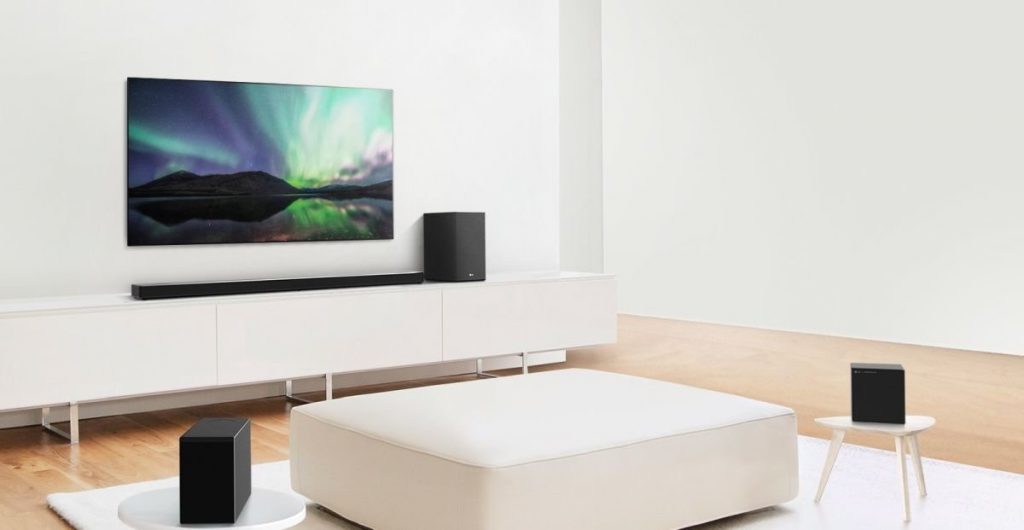 Though the company is promoting it's AI and machine learning features of the upcoming products, it certainly unclear that what differentiates an AI-featured with the normal variant. But, in its glorious history, LG has a legacy to promote advanced technology like machine learning with its products.
More about the Product
Experts believe that the new artificial intelligence technology combined with Dolby Atmos would offer an accurate sound irrespective of the size of the room or number of speakers available for a room. The exact application of the new technology is still unclear, as it will take a while to compare the changes. The new SN lineup is featuring SN8YG, SN9YG, SN10YG, and SN11RG this year. These models will come up with a variety of advanced technology, such as eARC, 4K passthrough, and more.
Among these products, SN11RG will feature the most advanced technology, and LG confirmed that it is a flagship product from the company. The sound of SN11RG has 3D effects, and the clarity is unmatchable, claimed the company. The company is planning to include the most popular digital assistant in the world- Google Assistant in these products from 2020.
The company has not revealed anything related to the price of the product; as a result; you have to wait until the 7th of January to know more about the products. The company may announce the shipping date of these products in the upcoming International Consumer Electronics Show.