LG G8 ThinQ Coming Soon: Check Details
Published on April 10, 2019
LG has ended the wait for its new flagship model which is the LG G8 ThinQ for the launch in the markets. This new model by LG is added by general features and has added a good display which is the new Crystal Sound OLED display. Not only this it has added many more features such as added a new technology of Air Motion gesture Controls and many more things which was not expected. For more information below is the details about its specification and features.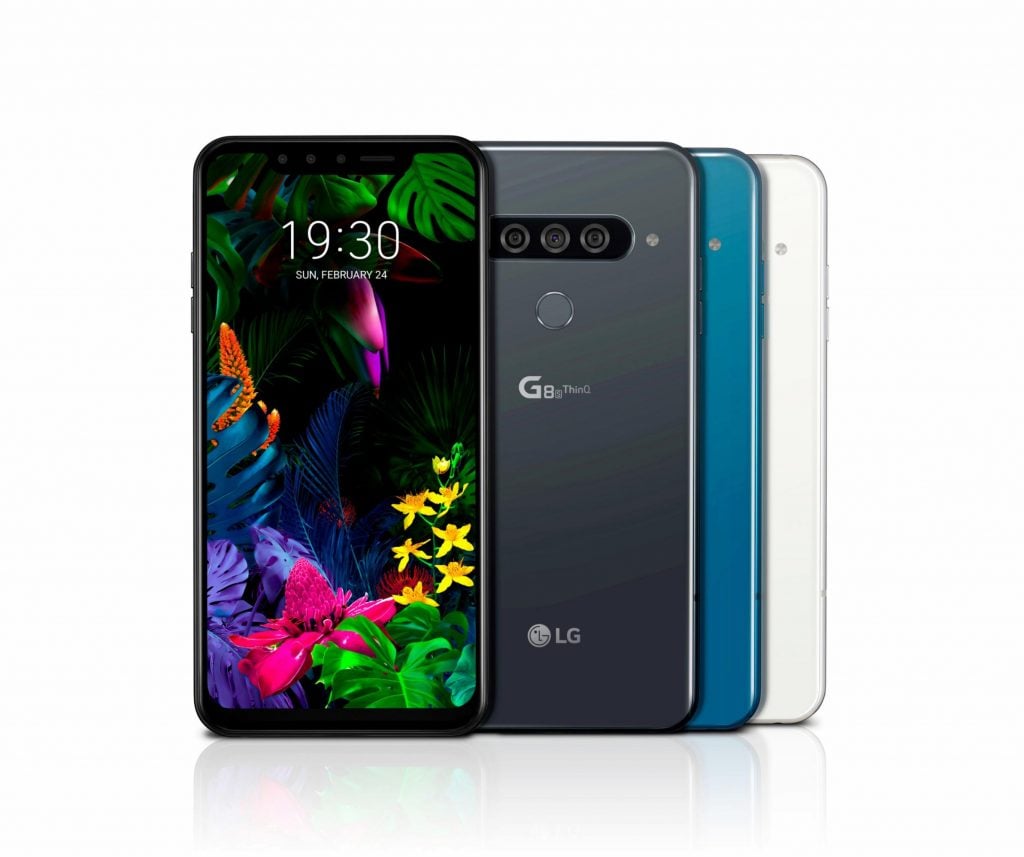 The new LG model features 6.1-inch screen size with better screen variant which adds QHD+ OLED FullVision display which gives best output display, among all this one thing which will surprise you the most is the new and latest Snapdragon 855 processor. LG G8 ThinQ comes with a better variant which adds 6 GB of RAM and 128 GB of Internal Storage. In the concept of the camera the best thing which was focused on is that on both the front and rear side LG G8 has dual cameras which are used for better shots and image clearance.
It also has a rear-fingerprint scanner which is important and also has an IP68 resistance technology. Also as per the reports, we also come across the point that user can increase its storage up to 2 TB by adding a microSD card.
If we talk about the camera it is pretty good because on the rear side, the first camera is of 16MP wide-lens and the second camera is of 12 MP standard lens which is somehow usefull for the users. The interesting thing which LG has added in LG G8 ThinQ is the new shot mode such as Slo-mo, Cine Shot, Manual Video, Food, Night view and many more features.
With a great camera it also features a great battery power, yes LG G8 ThinQ can be used for 12 hours with one full single charge as it holds 3,500mAh of the battery and along with this it has a saver mode as well which is used for the saving battery when the user is on video mode or in a game mode. The best thing which LG has added in its new smartphone is the technology for gamers( as it is added with the latest Snapdragon processor of 855 and also the high RAM). So it will be the best smartphone which you can have.
Stay tuned for more updates on Smartphones, Gadgets and many more.