iOS 17: Your iPhone Gets a Major Update Today – Here's Everything You Need to Know
Published on September 18, 2023
As the unveiling of the iPhone 15 approaches, Apple is poised to roll out a significant software update for existing handsets today.
The iOS 17 is laden with new features, promising to transform your device into a more intelligent and interactive asset.
Tech & Geek's Insights on iOS 17
Since the beta version was released earlier this summer, Tech & Geek has been rigorously testing the update to offer users a comprehensive insight. Now, we have compiled a detailed list of essential facets you need to be aware of regarding this substantial update. But before delving into the nuances of the new features, let's understand the process of acquiring this update.
Ensuring Your iPhone is Compatible
It is inevitable that with each yearly update, some older iPhone models are left behind in the technological advancement. This year, the exclusion of iPhone X holds particular significance, as it was a groundbreaking model that abolished the once omnipresent home button in 2017.
Unfortunately, the iPhone 8 and 8 Plus are also not receiving the iOS 17 update, but users can take solace in the fact that these models will continue to receive necessary security updates. To ascertain if your phone is compatible with the impending changes, refer to the model name in your phone's settings under the general/about section.
How to Install the Update
If your device is set to receive automatic updates, the transition to iOS 17 should occur smoothly without requiring any intervention. However, if you are eager to experience the new features promptly, you can initiate the installation manually today by navigating to the settings app, followed by the general/about/software update to check the update's availability.
Delving into the New Features
Improved Autocorrect Functionality
One of the highlights of the iOS 17 unveiling was the enhancement of the autocorrect function. The iPhone keyboard is now more adaptive, capable of understanding and accommodating your personal communication style, including any unconventional vocabulary you may prefer to use.
Standby Mode Innovations
For individuals who prefer to keep their iPhone at arm's reach even during the night, this feature promises to revamp your handset into a personal assistant. When activated, placing your phone on charge and positioning it in landscape mode will display selected widgets such as clock, calendar, photos, weather, and media controls, offering a seamless integration into your daily routine.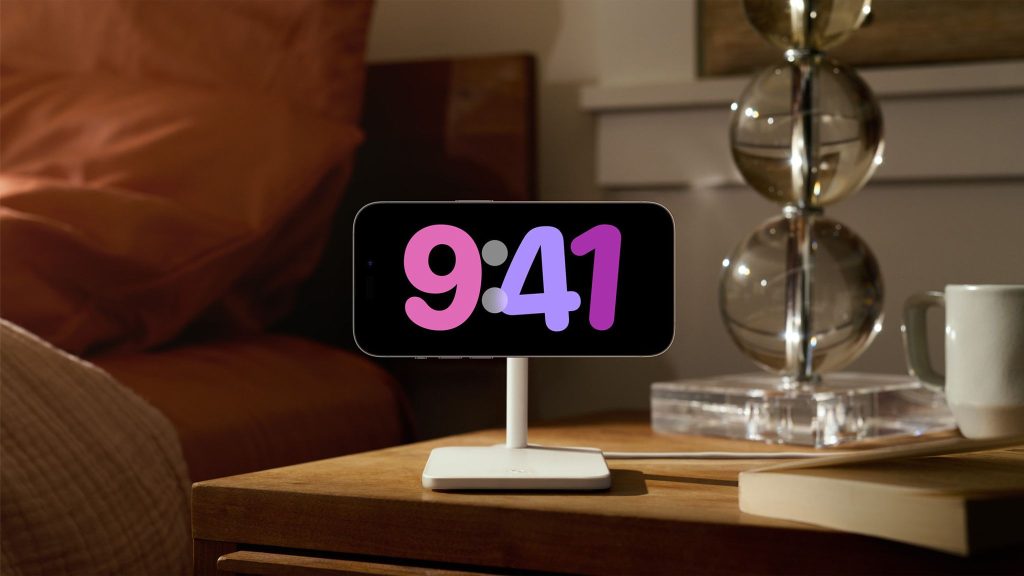 Interactive Widgets
Although a bit delayed in joining the widgets trend, Apple has now amplified the interactive element of widgets in this update. This enhancement allows users to engage with miniature versions of apps directly from the home screen, streamlining tasks like updating a reminders list with improved efficiency.
Enhanced Communication with Calls and Messages
The phone application is set to undergo a revamp with customizable contact cards that display when receiving a call, facilitating a richer communication experience. Additionally, the introduction of live transcriptions for voicemails assists users in determining the urgency of responding to calls. Furthermore, the integration of a check-in feature aligns with apps like HomeSafe, providing a secure way to update friends and family about your whereabouts and safety status.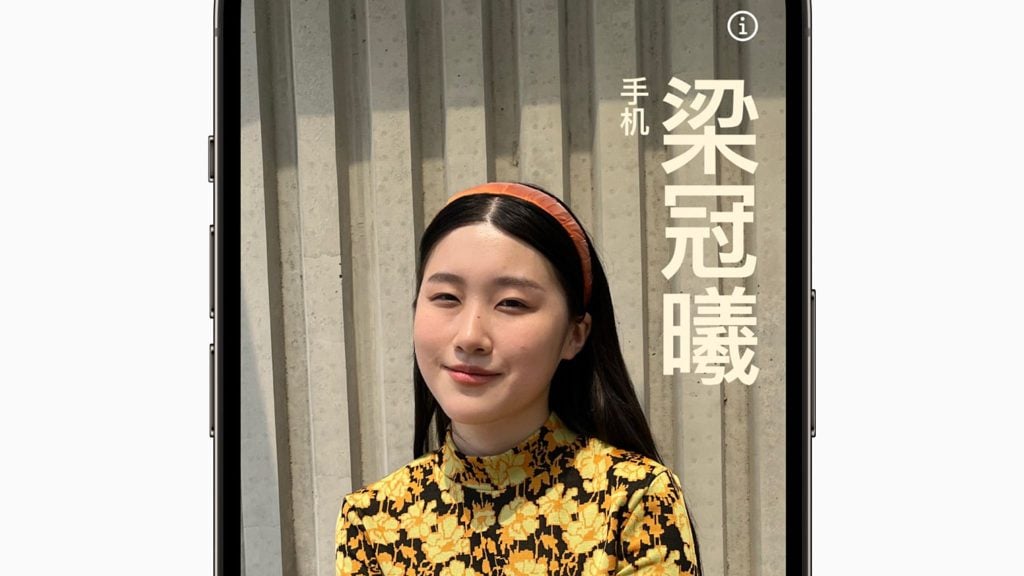 Voice Cloning and Accessibility Features
This remarkable feature enables users to create a virtual version of themselves that can vocalize typed phrases, offering assistance to individuals who may be experiencing challenges with speech. Nestled within the accessibility settings, it accompanies other new functionalities such as the ability to adjust Siri's speaking speed according to user preferences.
Strengthened Privacy and Security Measures
In the iOS 17 update, users can now share passwords stored in the iCloud keychain with trusted contacts, enhancing cooperative online experiences. Moreover, the Safari browser now offers an additional layer of security with facial recognition locks for private sessions, guarding against unauthorized access.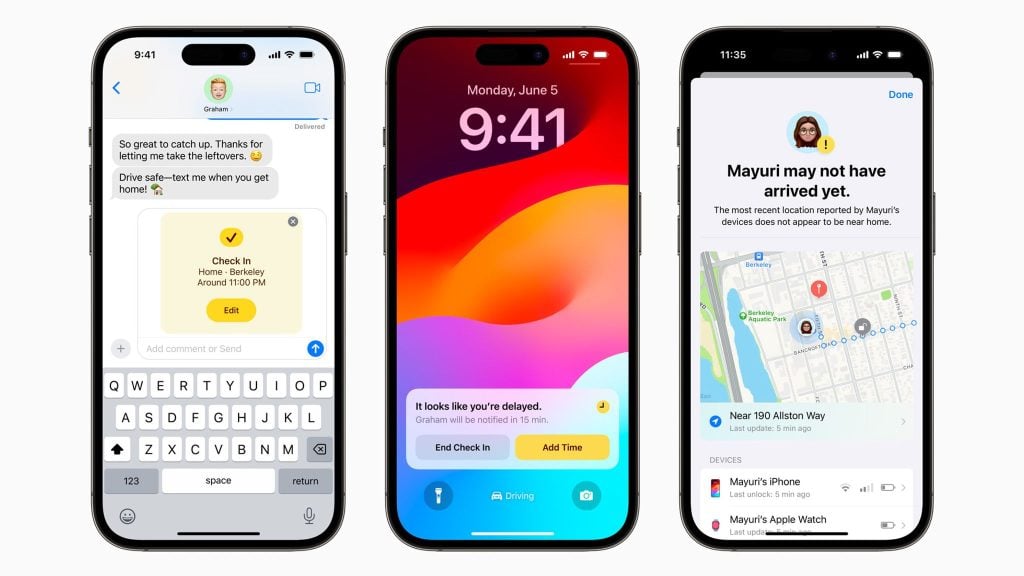 Photo Recognition Advancements
This update offers a significant leap in photo recognition technology, now capable of distinguishing between different animals, a beneficial feature for households with multiple pets. Furthermore, users can now access online recipes for dishes displayed in photos with the click of an information button, fostering a richer culinary exploration experience.
Mental Health Focus
The health application is broadening its scope to encompass mental well-being, providing tools to track mood variations and identify potential signs of anxiety and depression, adding a new dimension to personal health monitoring capabilities.
Updates for iPad and Apple Watch
Not to be overshadowed, the iPad and Apple Watch are also receiving updates concurrent with the iOS 17 release. These updates mirror the privacy and messaging enhancements of iOS 17, bringing new features such as lock screen widgets and improved functionality for viewing PDFs in the notes app, promising a more enriched user experience.
Additionally, users should be aware that the "Hey Siri" activation phrase is undergoing modification to a simplified "Siri", necessitating cautious usage to avoid unintended activations.