iOS 11 adopted by 65% users already, confirms Apple
Published on January 20, 2018
Apple launched it's IOS 11 operating system update in September last year. It has been a couple of months since its final roll-out and despite much controversy surrounding the software update, it seems to have been adopted by over 65 percent iPhone users already, confirms Apple.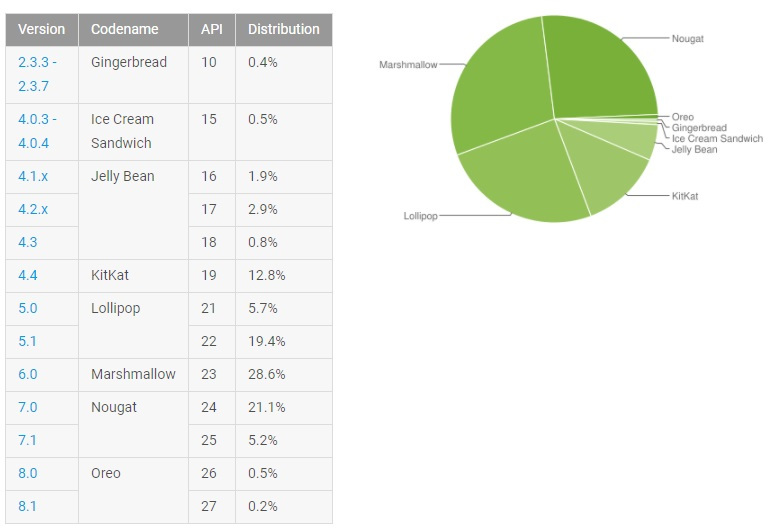 It goes without saying that the adoption numbers are nothing in comparison to its predecessor IOS 10 back in 2017. It sure can be considered as a compensation that the latest Apple operating system continues to pick up the pace with each passing week.
According to a report published by BGR, this information first appeared on Apple's developer page earlier yesterday. As per the information provided on the platform, over 65 percent of all the IOS devices were currently running on the latest iteration of IOS 11 operating system. Apart from this, 28 percent of the iPhone and iPad devices were still running on IOS 10 and the rest 7 percent were running on IOS 9 and older versions of the operating systems.
One of the reasons why this 65 percent number of IOS adoption is impressive is because the Android adoption cannot be seen as taking place just as quickly as this. Even Google unveiled the Android adoption earlier this month, which suggested that only 0.7 percent of Android users had actually got the latest Oreo OS running on their devices. Over 73 percent of all the Android devices were still found to be running on Marshmallow or older operating systems.
It goes without saying that Google has been performing better and better with each passing year, especially when it comes to its new OS releases. At the same time, they have a long way to go before they can catch up with the Cupertino giant's achievements (in terms of speed).