Hyundai And Motional Are Launching a Robotaxi Service In Las Vegas
Published on September 23, 2021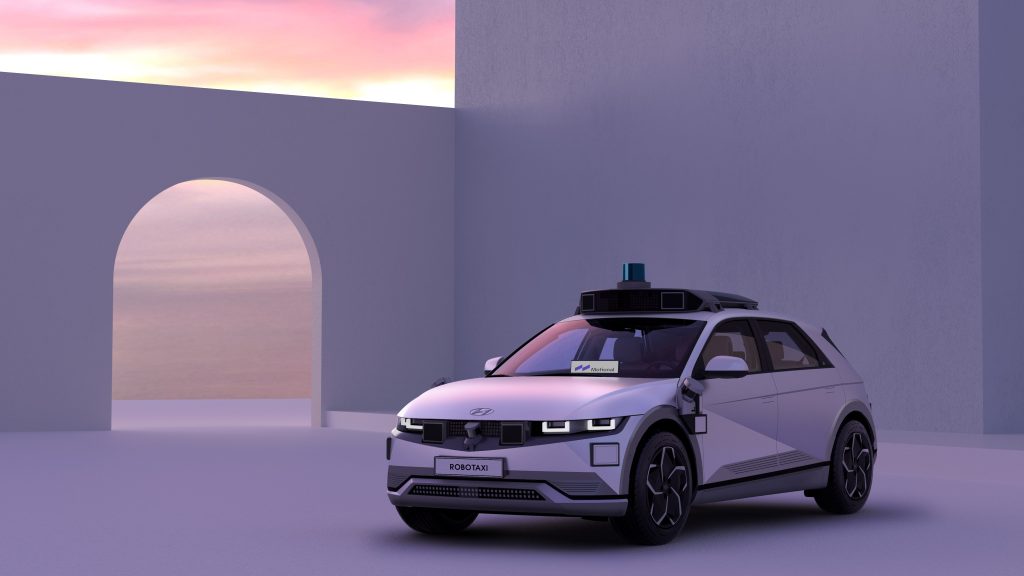 Motional, a joint venture between Aptiv and Hyundai, is in the process of expanding its operations in Las Vegas. The timing is no surprise, as the companies are getting ready to launch a robotaxi service in the city by 2023.
In preparation, the company is increasing the size of its closed-course testing facility by 300%. Also, the operations center staff is being doubled, which is seeing the hiring of more than 100 employees. In addition to including support for 4x the amount of testing, there will also be new 'high-stress' testing situations like complex urban maneuvers, high speeds, different lighting conditions, and rain.
The first vehicle that is going to be put through these new tests is going to be the new Hyundai Ioniq 5. This makes sense, seeing as the Ioniq is going to be the primary vehicle for the mentioned robotaxi fleet. Recently, the very first shots of the Ioniq 5 showed rooftop lidar sensors and other autonomous operating equipment.
This is all really just to train Motional's AV software so that it is actually able to function as a commercial robotaxi service in 2023. The service is going to be available on Lyft's ride-hailing app.
Hyundai was first announced Motional back in March 2020, when it revealed that it was planning to spend $1.6 billion on autonomous vehicle R&D. A company called Aptiv owns 50 percent of the project. The company has offices in Singapore, Las Vegas, and Seoul and its vehicles have been tested in Pittsburgh and Boston so far.
Motional has already launched the world's first robotaxi pilot in Singapore. In recent years, Aptiv fleet of in-vehicle-monitored autonomous taxis in Las Vegas have completed more than 100,000 trips.