Huawei launched its new flagship of smartphone named 'Honor 9N' in India
Published on July 27, 2018
Huawei's sub-brand Honor is now going to launch a new smartphone in India. The latest new smartphone that comes from Honor is Chinese handset-maker which will come in the form of the Honor 9N which will be launch in Delhi at a launch event.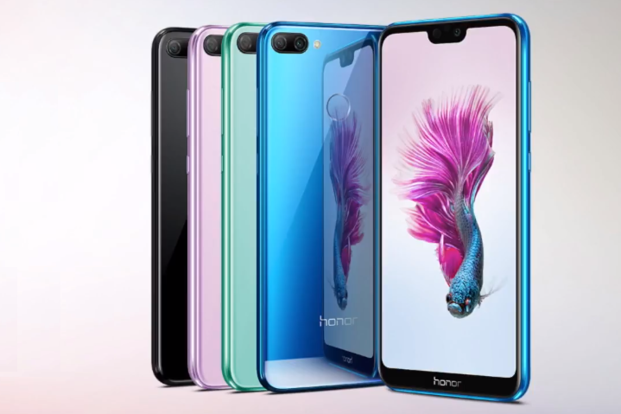 The Honor 9N is the rebranded version of Honor 9i. This smartphone was launched at the beginning of the year in China. The company is now very careful about disclosing the detail of the phone. This new smartphone is now going to get released in India. After that, the users can be able to know about all the details of the smartphone.
The Huawei Honor 9N is called a mid-range Android-based smartphone which will have a metal unibody design. It will come with a botched screen. The device will have a screen size of about 5.84-inch Full HD+ screen with a notch at the top of the phone. The notch will have the frontal imaging unit, notification light, proximity sensor and an earpiece which will ensure that the screen has got the narrow bezels. This will ensure a unique visual experience for the user. The device will come with an octa-core proprietary HiSilicon Kirin 659 chipset which will b coupled with 4GB RAM. This 4GB RAM ensures that the phone will run lag free as well as will give smooth performance. You can also have multitasked on this smartphone as the performance will not get affected.
The new smartphone will come with a fingerprint sensor which will be present on the back side, beside the image sensors. This smartphone will be an extension of the Huawei 9-series of smartphone and can be considered as a toned-down variant of the Huawei Honor 9. When it comes to the camera of the smartphone, it will have a dual 13 +2MP image sensors at the back side of the phone which will be AI-powered. In low light conditions, the image will be accompanied by an LED flash. To take the selfies, the front camera has got a powerful 16 MP camera sensor. The phone will get a battery capacity of about 3,000 mAh cell, and it will last up to 6 hours after a single charge. There will be no fast charging support for the Honor 9N.
The Honor 9N will be available for Rs 14,647 for 64GB variant and 128GB it will be priced at Rs 17,800. 
This new Honor smartphone will be released at an event which will be held in New Delhi. The event was scheduled for 11:30 AM.