Huawei has its new smartphone titled 'Huawei Mate 20 Pro'
Published on November 21, 2018
You all must be wondering to have a smartphone which had features up to the mark and even more than that. You will get a perfect combination of elements in the new Huawei Mate 20 and Mate 20 Pro. Huawei, a Chinese brand which is giving great features in the market even at a mid-range price. You all must be definitely thinking about what difference will it make in the market according to other brands, therefore from Huawei's official report we  got that, the Mate 20 and Mate 20 Pro holds a 3D face scanning, also it contains the latest technology of in-display fingerprint scanner, and the most exciting thing is that this smartphone will be the first which will hold three cameras on the rear side.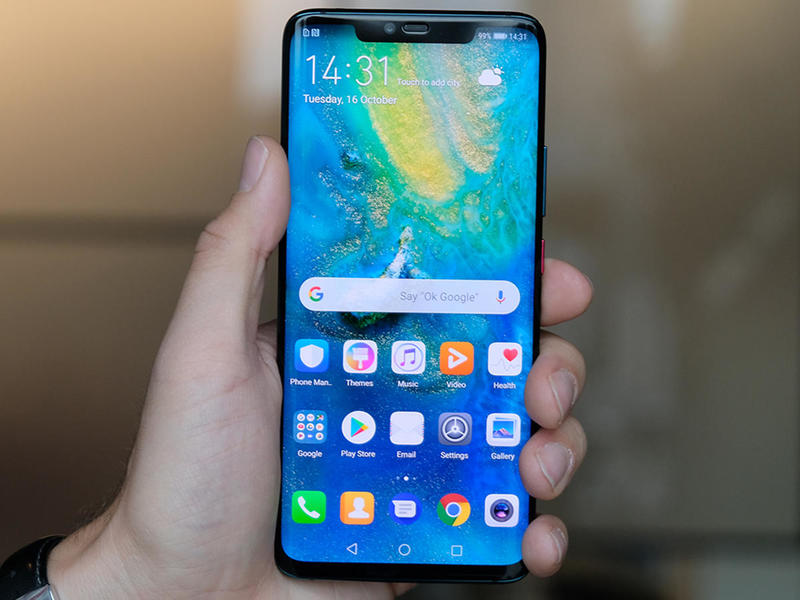 These basic features are somehow enough to have a great result in the market and also will get a great response. You can yourself imagine the three cameras on a smartphone, even with the excellent color option. Huawei has paid attention to every single part of the smartphone and has featured it. With this when more updates came about the Huawei Mate 20, we found that it contains some pre-installed apps which were not expected to be there. Apps such as Booking.com and eBay are pre-installed. More things which will give disappointment are also favored in this smartphone such as when used the search bar it doesn't provide the great experience as we thought of. Huawei should have taken care of this option as well. It is bit obvious that something which contains great feature will have something in the same end which will give disappointment.
Huawei has two model on the go, one is the Huawei Mate 20, and other is the Mate 20 Pro, obviously the Mate 20 Pro will be superior to Mate 20, it has the excellent screen size of 6.39-inch with the OLED screen(the next updated technology of LCD) OLED screens are best known for having vibrant pictures and images(sharper). Mate 20 Pro is running at the head regarding everything. It gets the more RAM than Mate 20, therefore with this one thing which will attract you towards this phone is that it has the better and smoother in-display fingerprint scanner than OnePlus 6T therefore now you can imagine that is Mate 20 Pro better or not. OnePlus have a great response in the market too, therefore now both the companies will have competition in this feature. One more company to which Huawei Mate 20 Pro is giving competition is Apple, regarding Face ID unlock, yes Apple iPhone XS has a great game which takes the same amount and accuracy in the opening.
You all must be understood about other features as well, the brand which gives competition to both Apple and OnePlus would have definitely thought of some more, yes Huawei Mate 20 Pro also has IP68 rating for dust and water-resistance, with this, also have Huawei's new Kirin 980 processor, which is title as the fastest and smoothest processer ever. Huawei is doing good to have a great response, with the above-listed feature it was also reported that Huawei Mate 20 Pro is missing with the headphone jack which again seems disappointing.
With all this, the Huawei Mate 20 Pro holds an enormous battery of 4,200 mAh which promise to give a battery backup of 15 hours and 15 minutes. This is the most exciting thing about the smartphone because the battery life is one of the significant features which a smartphone holds. As mentioned above, the Huawei Mate 20 Pro has a 3x zoom lens which is of 8-megapixel, whereas one particular thing which you will find in this is that when you will have snapped its resolution would be 3648 x 2736, which is effectively 10 megapixels. Even if you want to have a full angle image then the decision would be 5120 x 3840, this resolution will be supported with a 20 MP camera. This camera specification enables the best photography and will give the best clicks.