HP to launch Premium HP Elite Series Laptop
Published on August 3, 2018
HP Inc who is the global PC and printing major on Tuesday has unveiled a new line-up of the Elite series of notebooks along with desktops in India. This includes the world's smallest business convertible as well as the detachable for having a secure modern workplace. The new HP Elite 1000 devices also include a full suite of solutions that include HP Endpoint Security Controller, HP Sure Run, and HP Sure Start.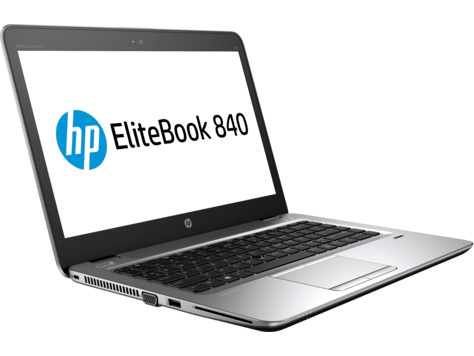 The company has revealed the news set of the laptops such as EliteBook x360 1030 G3, HP Elite x2 1013 G3, HP EliteOne 1000 AiO G2 as well as HP EliteBook 1050 G1. It will start to get sold in India with a starting price tag of Rs 1,49,000 with GST.
The first variety of the new series Laptop is the EliteBook x360 1030 G3 which is said to be the world's smallest business convertible. It will come with a 2.76 pounds which measures just 15.8mm thin that can be helpful for the users who carry the device to work. It may come with a display which the company said have viewable outdoors along with 18-hour battery life. The laptop may get a price tag of Rs 1.49,900.
The next new laptop is HP Elite x2 1013 G3 which has a 13-inch screen which was built into the chassis that measures as same as rival laptops with a 12-inch screen. This will be powered by a quad-core Intel processor which have vPro which have integrated privacy screens. This will also get the feature of LTE connectivity. The price tag of the laptop is around Rs 1,79,900 +GST.
The next laptop is EliteOne 1000 AIO G2, which will be offering the best business class AIO 34-inch screen with a curved display. This offers an all in one solution, but the company has not revealed any details about it until now. But it comes to know that it will be coming with a Full HD popup video camera for the video conferencing. It will also feature HP Noise cancellation along with integrated collaboration keys for conferences. The price tag of the laptop will be Rs 1,73,645 + GST.
The next model is said to be EliteBook 1050 G1 which is an ultra slim notebook. It will have a dedicated NVIDIA GeForce GTX 1050 4GB GDDR5 graphics card which can also be upgraded to an Intel Core i7-8850H, 32GB DDR4-2666 SODIMM memory with a 4TB SSD storage. It will be providing 16 hours of battery life. The laptop will get a price tag of Rs 1,59,000 which is excluding GST.