Honor 9 Lite smartphone updated with 'Ride Mode' feature
Published on March 17, 2018
Huawei's subsidiary Honor has numerous smartphones in the affordable category. The latest one from their end is the Honor 9 Lite. Ever since the smartphone's launch, it has done quite well in the market. The budget-friendly handset compared to the likes of other well-to-do devices such as Xiaomi's Redmi Note 5.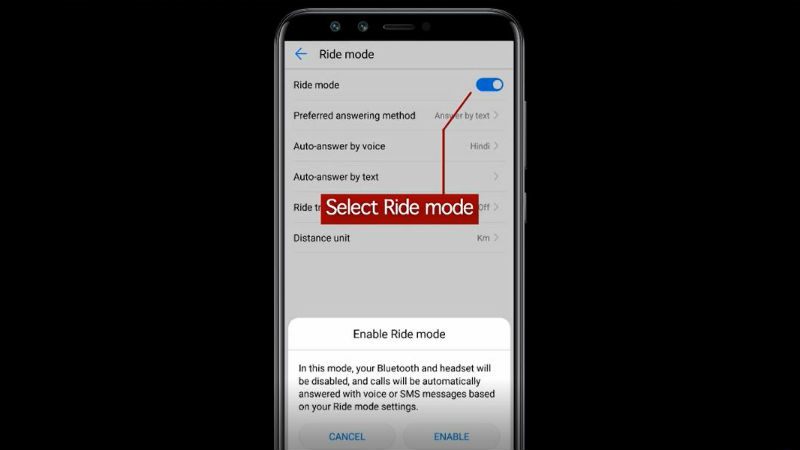 The firm plans on expanding its reach by updating its budget-friendly line-up with a new feature called 'Ride Mode.' The Honor 9 Lite smartphone has  updated with a new feature called 'Ride Mode.' The feature allows road safety in a country where road accidents due to factors like mobile usage while riding are common.
The feature is being rolled out exclusively to Honor 9 Lite smartphone users in batches. Therefore, some of the users might not have received it as yet. However, the firm will undoubtedly be sending more updates for the same.
"Honor has been leading the market through consumer-centric innovation, and the new Ride Mode feature continues our innovation and further reiterates our commitment towards the betterment of smartphone experience. Ride Mode feature will be useful for millions of Indian bike riders and encourage safe smartphone usage while bike riding," P Sanjeev, vice-president of Sales, Huawei Consumer Business Group, said in a statement.
How to use the Ride Mode feature?
After you have updated the Honor 9 Lite smartphone with the latest OTA software, the 'Ride Mode' feature will be accessible from the 'Settings' menu. Users are required to activate the feature manually. Users can do so from the drop-down notification menu. Once the feature has activated, users will receive an automatic response. "An automatic response will be sent out to a caller trying to reach you saying that you are currently riding and cannot answer calls. But if it's a case of emergency, the caller can press 1 to get through," an online report adds.