Here is new leather made laptop series of HP
Published on October 1, 2018
HP, one of the leading brand in laptops and computers have made a new laptop, the laptop which you needed, the youth needed the laptop which feels warmer to the touch than alliminuiam laptop it was just because the laptop was added with the aroma of leather. The report came that the makers have made the laptop again with the Spectre Folio's design, which features 'cognac-brown' or 'Bordeaux-burgundy' leather surrounding the keyboard and trackpad, you can even imagine a laptop with a leather cover, yes it will look like a fashionable accessory. This is the new design and model of HP's convertible tablet.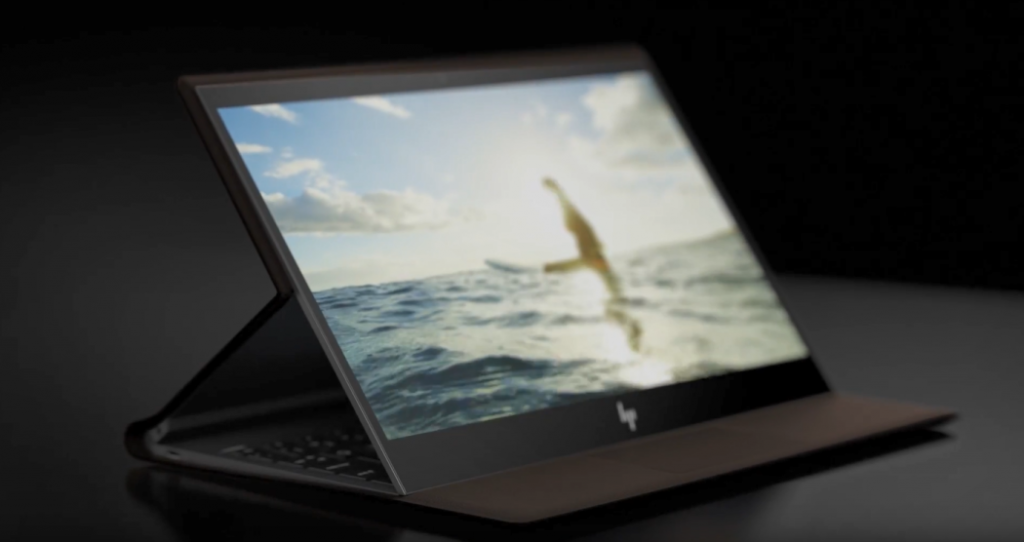 You all must be aware that leather has a weight, therefore, a laptop with a lot of weight will be negatively aside by the people, therefore, HP has focused that the laptop should be thin and should have a light design. The worlds smallest motherboard have been ready to use in this thin laptop, and also Intel's 8th Gen Core i5 and i7 Y-Series CPUs.
HP gave the report that this new Spectre Folio has an 18-hour battery life. Regards this the new HPs Spectre Folio LTE version will work on AT&T's and T-Mobile's networks, with Sprint support coming soon. Verizon is not available, according to HP. Internal stats are more interesting in this new laptop, this new one has bought with up 16GB of RAM and up to 2 TB of SSD storage.
Therefore this model with a Core i5 processor without LTE will start at $1,300, while the Core i7 model with LTE will start at $1,500. HP expects to release the Bordeaux-burgundy option in late December. It will be good if you are thinking to change your laptop and searching for it, then Spectre Folio(HPs new leather laptop)will be the best for him/her because of its design and feature