Google's New Chromebook Features Make It Easier to Connect to Android Phones
Published on June 27, 2022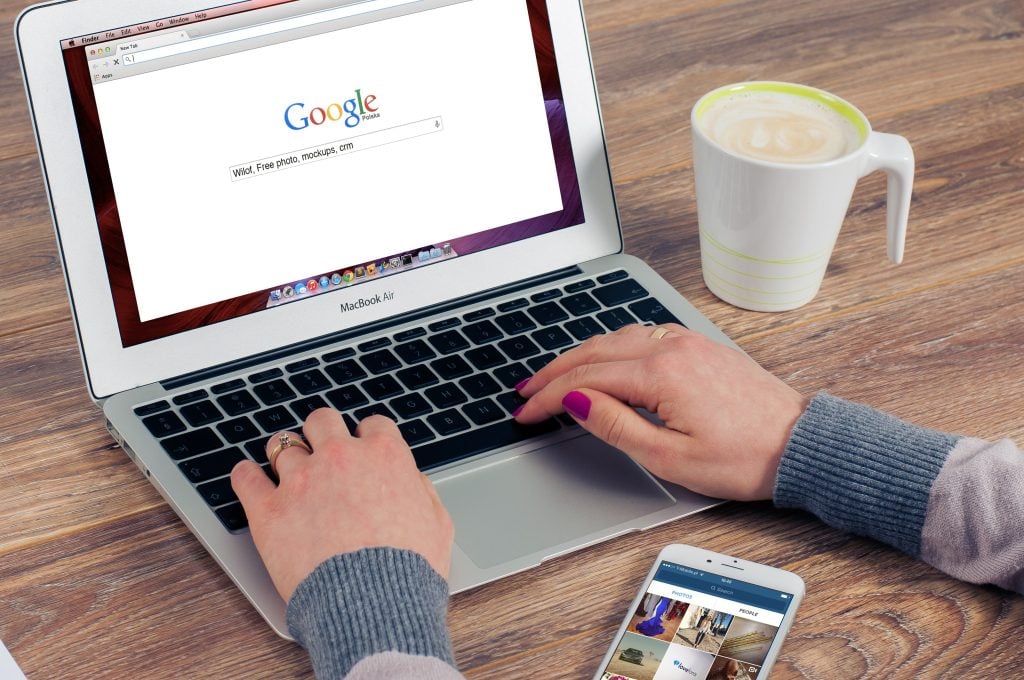 Google announced new Chromebooks at its annual developer conference, Google I/O. The new Chromebooks will be the first to feature Google's Android support and come with features that make it easier for users to connect to their Android phones. With these new features, users can access their Gmail, Chrome tabs, and photos from their Android phone without needing a VPN or an Internet connection on their Chromebook. These new features are part of Google's effort to integrate its services across its hardware offerings. For example, the company also announced a version of the Google Assistant built directly into its Home speakers and a forthcoming integration of the Digital Wellbeing app on Pixel phones.
What's New in the New Chromebooks?
All Chromebooks will now feature an option to log in using your phone, allowing you to access your settings, apps, and data without typing in your password. That means you'll only need to use your login credentials on your Chromebook if you want to sync external data between your devices. The new Chromebooks will also include a feature called "Assistant on your laptop," allowing users to summon the Google Assistant by pressing their device's "home" button. That will bring up the Assistant's standard interface, which lets users ask questions, use third-party apps and control smart home devices. The Assistant will also be able to read your emails out loud and allow you to reply to them with your voice.
Google Assistant Integration
Google's Assistant is one of the company's most popular services, but it is currently only available on several devices. These devices include Google-branded devices such as the Google Home line of smart speakers, Pixel smartphones, and Android Wear smartwatches. Now, Google is bringing its Assistant to Chromebooks, giving users access to their various Google services without needing to pick up their phones. In addition to the familiar voice functionality, the Assistant will also allow users to type queries, giving Chromebooks the functionality of a mini-computer. This can be particularly useful when using a Chromebook at work, as users can type their questions instead of using their voices. In addition, any content on the laptop's screen will also be shown on the phone's screen, allowing for easy collaboration.
Photo Backup and Sync
Chromebooks can now access photos from Android phones and store them in your Google Photos account. This new functionality will be handy for Chromebook users who take many photos with their smartphones, allowing them to access their entire photo library from their computer easily. However, this functionality will only be available on the Pixelbook, the new Samsung Chromebook Plus, and the Plus Education Edition. While Google's new photo backup and sync feature is a convenient tool for Chromebook users, it is essential to note that it only allows users to store their photos in their Google Photos account. If you ever want to reaccess those photos or share them with friends and family, you must do so through Google's service. While this may be convenient in the short term, it is worth considering how you will access your photos in the long run.
Access to Android Apps
Several Chromebooks have offered the ability to run Android apps since 2017, and the experience was a bit clunky as users had to log into their phones to use the apps. Now, Chromebooks will feature an Android app launcher bar at the bottom of the screen that lets users interact with their apps without needing to log in first. This will make it easier for users to multitask between their Chromebook and the Android apps. This feature will only be available on the Pixelbook, the new Samsung Chromebook Plus, and the new Acer Chromebook 11.
Gmail on Chrome OS
One of the most interesting new features of Chromebooks is the ability to read and respond to Gmail messages from within Chrome OS. This will make it easier for users to multitask, letting them read and respond to their emails without switching between apps. This feature will be available on the Pixelbook, the new Samsung Chromebook Plus, and the Plus Education Edition.
Conclusion
These new Chromebook features, combined with a slew of other updates, will help Google remain competitive in the laptop space. The company has struggled to gain traction in the PC market, but Chromebooks have remained a bright spot as they have been a consistent presence on Amazon's best-seller list. In addition, because Chromebooks are primarily used in schools, they will likely be able to withstand the impending wave of Windows 10 computers thanks to their new features and competitive price points. These Chrome OS updates will also help Google stand out from the crowd, as the likes of Apple and Microsoft primarily focus on services like their voice assistants and AI-powered assistance for Windows 10 users.