Google Pixel 3 XL leak out on Master Lu Benchmark
Published on August 17, 2018
As per the latest reports, it is seen that Google is planning to launch the next generation of Google Pixel devices in the coming months of this year. As the launch window for the Google Pixel 3 drawing closer, there are now some reports which are coming up with the potential information about the specifications of the phone along with the launch date as well as other details.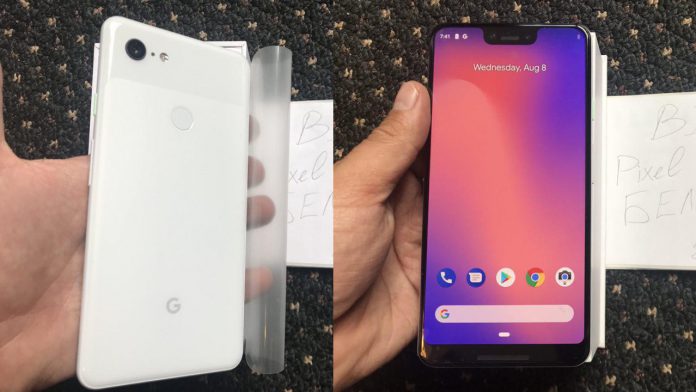 As per some reports, they have revealed the potential specifications of the Google Pixel 3 as well as Pixel 3 XL. A new report by the Playfuldroid, Pixel 3 XL has been spotted on the Chinese benchmarking tool, Master Lu. The Master Lu Listings has confirmed some details which are about the upcoming device that is revealed in the recent leaks.
As per the report, Google Pixel 3 XL will have a 2K display with the support for the resolution of about 2960 X 1440 pixels. The aspect ratio of the screen will be 18.5:9. The phone will be coming to the market with a 4GB RAM, which shows that it is the smaller model. When it is compared with the Pixel 3, it shows that the Pixel 3 will be coming to the market with a 3GB RAM in place of the 4GB RAM as an option. They have pointed in the report that the smartphone will be running on 4GB RAM which will be sufficient to run most of the apps. It will show the signs of the slight sluggishness when the time passes by. The latest Qualcomm Snapdragon 845 SoC will power the phone.
The design of the device has also been leaked out on the internet. The leaks show that the both of the phones will be coming to the market with notched displays. This leak surfaces out after Google has planned to launch the Pixel 3 lineup in October 2018. The company has scheduled the launch event of the Pixel 3 smartphone on 4th October 2018. If this date was fixed, then this will be the third time in the row where the company will be launching the Pixel devices on the same date.
Till now Google has not announced any official statement about the specifications or the rumored launch date about the phones. It will be the flagship smartphone from the Google.