Everything You Need to Know About the Upcoming 360 Hz Refresh Rate Technology From Nvidia
Published on January 6, 2020
The refresh rate is the new trend in the market. All the major players in the market are trying their hands on this segment, even including Apple. The gaming community is the happiest people these days, as they use the feature the most among all. Recently, Nvidia showcased the latest technology, which can enable 360 Hz refresh rates on the computer display. High refresh rate results in higher responsiveness; as a result, this is a perfect new year gift for gamers who love to play esports on their personal computers.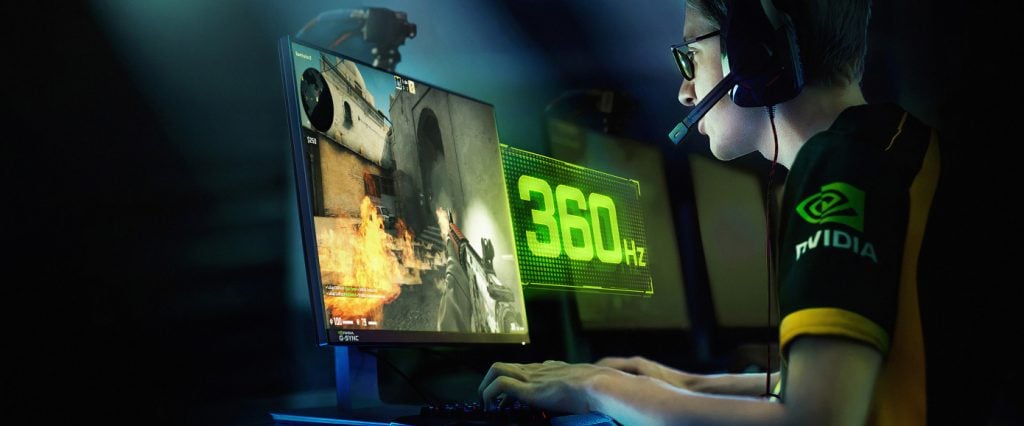 More about the Technology
The new technology from the Nvidia, G-sync tech, is coming to market on a partnership with Asus. Asus's ROG Swift 360 is going to be the first PC to have the latest technology offered by Nvidia. Asus is launching this product on the CES 2020, which will begin on the 7th of January in Las Vegas. Asus ROG Swift 360 will feature with RTX line of GPUs from Nvidia and screen-size of as big as 24.5-inch with 1080p support. The 360 Hz display works like magic, as it's input latency stands at as low as three milliseconds.
The G-Sync tech from the Nvidia debuted way back in 2013. The technology got impressive limelight, as for the first time, it used the concept of Variable Refresh Rate on a personal computer. The technology helped to achieve an optimized performance by syncing display refresh rate and the frame rate of GPU. Since the release of G–Sync tech in 2013, the company never looked back. It intensively worked to optimizes G-Sync for a better result in gaming and other activities. The technology is responsible for offering the ultimate reaction time in games like shooting.
Asus did not reveal the price of its upcoming ROG Swift 360. Expert predicts that the upcoming PC will earn positive feedback both from reviewers and gamers.