Details of the new Samsung foldable Galaxy phone got leaked
Published on September 14, 2018
It is seen that at the end of the 2018 year, Samsung may bring its all-new Galaxy smartphone. The all-new smartphone has got an exciting new all screen design which pushes the design to all new heights. It will be full of cutting-edge technology along with the intriguing features which are like an ultrasonic in-display fingerprint sensor. It is also said that it will be coming with 5 cameras which will give some new kind of better photography experience.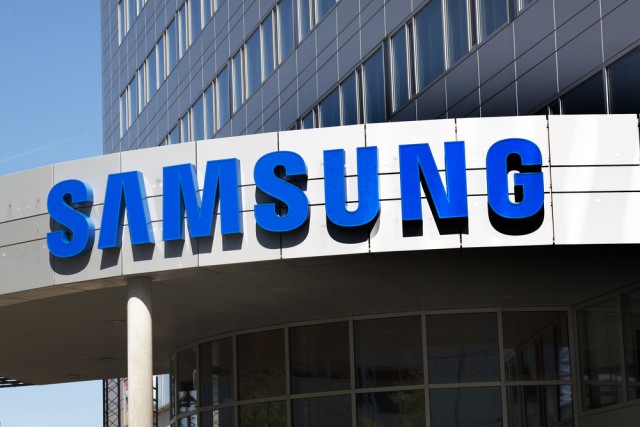 As per DJ Koh, who is the CEO of Samsung's mobile division, has said that the company may unveil the much awaited foldable smartphone. As per the reports from ETNews, it said that the name of the new foldable Samsung smartphone would be Galaxy F. This all-new foldable smartphone will be getting a foldable 7.3 inch Samsung made OLED display which will be present on the inside of the 1.5R curvature.
SamMobile said that it had added the external display which is reported of 4.6 inches as well as it is flexible OLED variety that has allowed the device to get used in the form of the regular smartphone when the device get folded. In this smartphone, it has been seen that the design get matches with the kind that Koh has earlier hinted.
This has already be known that the handset will be getting fold vertically in the middle of the screen. The company will also be including a display which was present on the exterior so that it can use it when it gets closed. It has seen that Samsung has already code-named this new smartphone project Winner.
As per ETNews reports, the company will be shooting a number varies between 100,000 and 120,000 foldable display production units per month. But Samsung display mat gets the part orders for about 150,000 to 180,000 units per month due to yield issues.
Koh said that the all-new foldable smartphone might get ready by the time so that the company may show off at the developer's conference in San Francisco in November.
In order to give the competition to the Samsung, Apple, as well as Huawei, are now too working hard to bring the foldable smartphones. But the cost of the new foldable smartphone may be much expensive than the expectation.