Could this be Samsung's bezel-less 8K TV?
Published on January 1, 2020
Previous reports suggested that the South Korean electronics manufacturing giant Samsung is about to bring a revolutionary TV for its premium consumers at CES 2020. The reports claimed that the company would unveil the world's first-ever truly bezel-less TV. CES 2020 is just around the corner as the trade show will start on the 7th of January and end by the 10th of January in Las Vegas. The report also revealed that the company is planning to start the production of these TVs on a mass scale from as early as February 2020.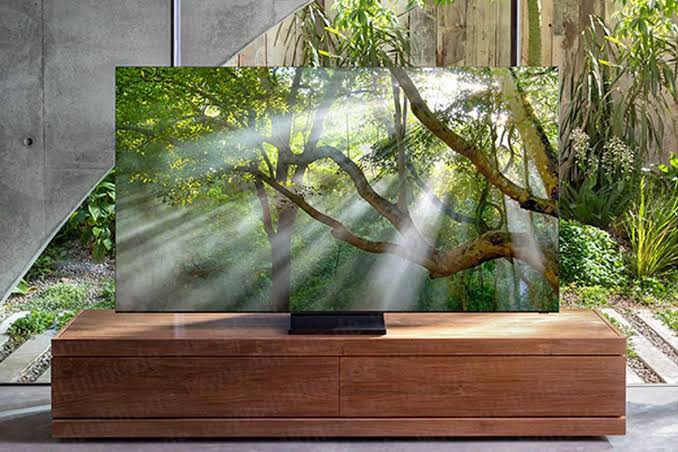 More about the Leaks
As there is very little time remaining for CES 2020, more leaks are coming out. The new report reveals that the company is going to unveil a first of its kind bezel-less TV having an 8k resolution. According to the report, the 8K resolution will come in a QLED display, which is impressive. The rumored TV will have the model number of Q950T and Q900T. The TV has a very thin bezel; as a result, people who will view this from a distant place will no longer be able to detect the thin bezel. A German website confirmed the zero-bezel aspect of the TV, on Tuesday.
Though the company is going to unveil the groundbreaking product next week, most of the details about the product are still unknown. There is no certainty of the pricing of the product, but it is certainly clear that the company is aiming for premium customers. The size of the no-bezel TV is still a mystery, but the company is planning to launch the product in at least two size variants, rumors suggest.
As the company has not revealed any specification and launch details, we have to wait until the CES 2020 for the confirmation of the product and all specifications related to the TV.