Chuwi Global Shopping Festival Arrives, Many Discounts Available – As Much as 40% Off
Published on November 11, 2020
The AliExpress global shopping festival is officially open! Popular models of Chuwi laptops, tablets, and mini PCs have a significantly reduced price. Recently launched products like the GemiBook Pro are not excluded. In addition to low product prices, up to $50 coupons, bargaining by sharing, giveaways, and many more activities await attendees of the promotion. So, here is a little more information: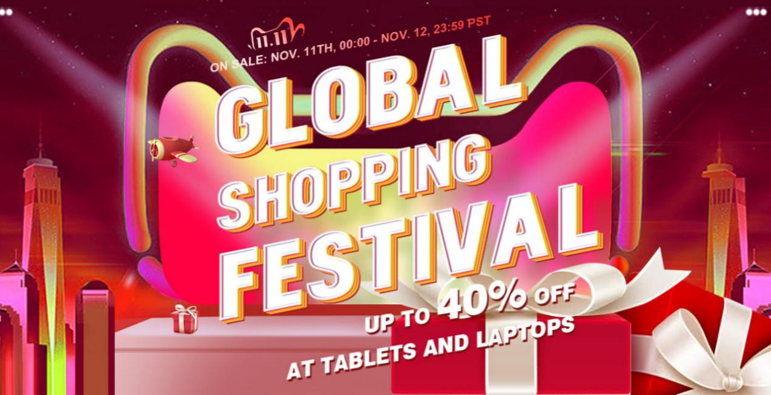 Promotional Perks
Coupons
$50 limited coupon: Start at 10.28 and follow the instructions on the 'Gameland' event page for a chance to get a $50 limited coupon.
General coupons: coupons at 199-5, 299-10, 399-15 can be collected from the event page and used when purchasing products on 11.11. Fan coupon: $5 coupon for new followers
2. Bargain by sharing: You can participate in share bargaining during 11.3-11.13, Up to 99% off.
3. Giveaway: The event hold during the 10.28-11.10.
Everything about the above activities for details
NEW ARRIVAL
GemiBook Pro – 14-inch powerful practical office book
14-inch 2K screen | 3:2 | Intel J4125 | 16+512GB SSD | WiFi6
GemiBook Pro has a 14-inch 3:2 IPS screen, 2160*1440 resolution to bring exquisite and comfortable display. It is more efficient to use in productivity scenes such as office work. With Intel J4125 processor, 16GB large memory, 521GB SSD storage and support the latest WiFi6 network which make it has many high hardware parameters to create a highly competitive office productivity book.
Discount price: $379.99 $419.99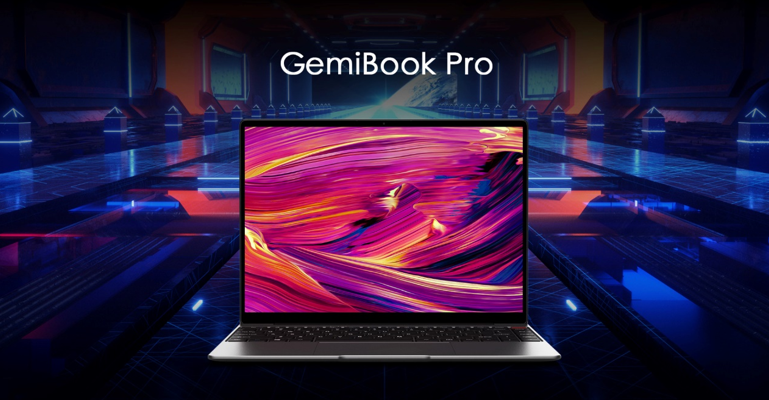 The Hi10 XR — 10.1-inch Entertainment & Light Office tablet
10.1-inch full laminated | 1920*1200 | HiPen H6 | Intel N4120 | 6GB+128GB,
It's the latest model in the classic Hi10 series, with a 10.1-inch IPS fully compatible touch screen, 1920*1200 resolution can bring shocking use experience.A brand new Intel N4120 core and 6GB RAM, 128GB ROM can meet many scene performance requirements. It also supports an external keyboard which is helpful for more efficient content output.
Discount price:$249.99 $259.99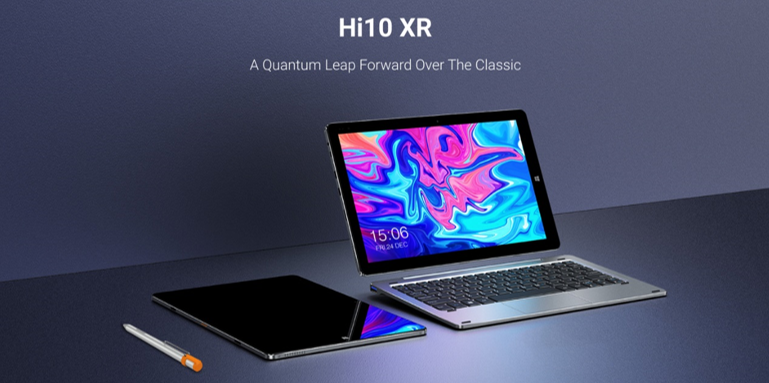 HeroBook Plus — 15.6-inch cost-effective office book with large screen
15.6寸IPS screen | 1080P | Intel J4125 | 16GB+256GB SSD
The 15.6-inch 1080P screen can improve the experience under many scenes, and the video and audio display effect is lifelike. The new Intel J4125 core performance, 16GB large memory, 256GB high-speed SSD which is enough to meet various daily office and design drawing requirements and other higher requirements. It is very cost-effective in the same configuration model.
Discount price:$399.99 $449.99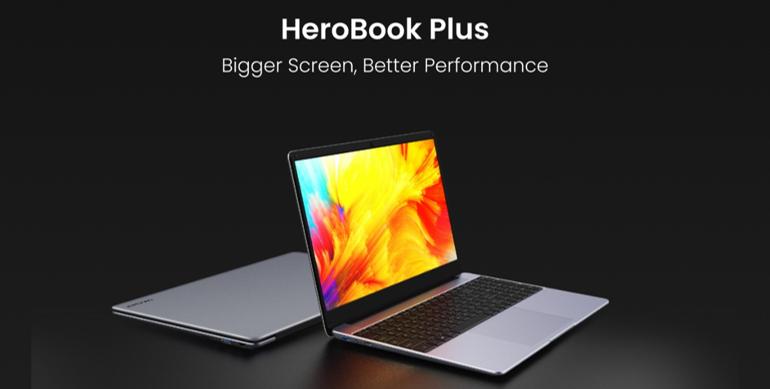 In this Global Shopping Festival, Chuwi bring many products with preferential prices, including the newly launched new models, and the maximum coupon is of $50. At the same time, the products also maintain the excellent standard. In several new products, all equipped with the new processor and the large memory storage, is now the best time to take them home.
You can participate in many activities now and use coupons when they officially start on November 11. Please refer to the specific activity information and purchase link for details: