Chuwi Debuts The World's First 10.1-inch N4120 Tablet, The H10 XR
Published on October 19, 2020
The Hi10 series of 10.1-inch tablet computer, which is designed by Chuwi, has been popular in the consumer market. Now, they have introduced the latest update to the Hi10, the Hi10 XR. It features a high performance refreshed Gemini Lake N4120 processor, 6GB RAM, 128GB of NAND flash storage, 2x USB Type-C ports, and a 10.1-inch IPS panel touch-screen. Specs like these can bring you a completely new use experience. The Hi10 XR is going to be released soon, and will be the one of the world's first Intel N1420 powered 10.1-inch tablets.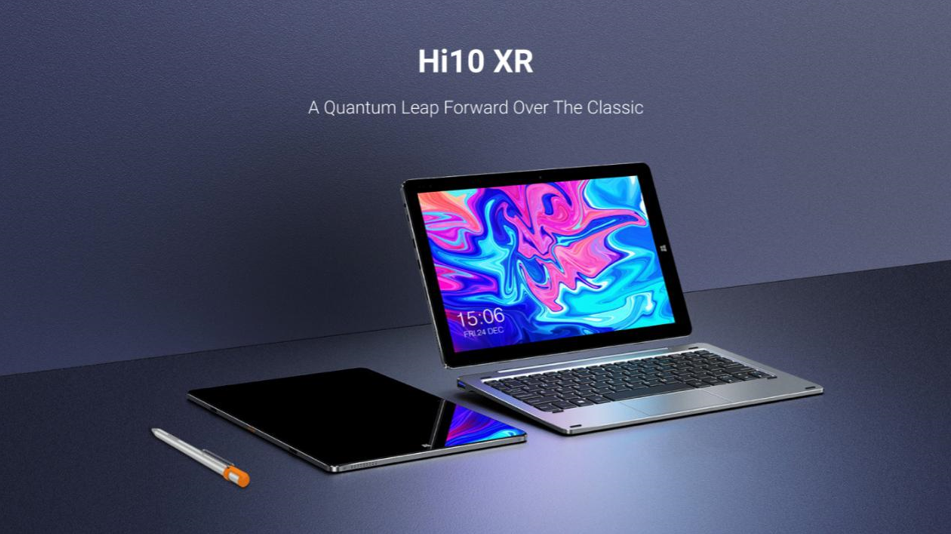 10-inch H10 XR – Completely New Processor
The processor update is refreshed Intel Gemini Lake N4120. The Intel N4120 is a quad-core SoC (System on Chip) that has 4 threads. The CPU frequency has been boost clock has been upgraded to 2.6ghz for more performance. The N4120 features a UHD 600 GPU that delivers smooth hardware decoding of 4K video.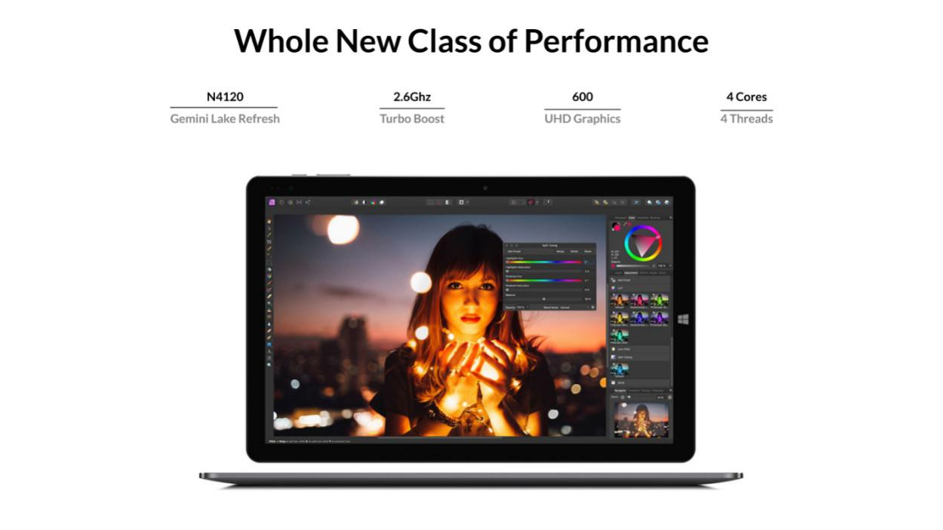 The Hi10 XR equipped with the Intel N4120 has excellent performance and is a significant improvement as compared with the previous generation Hi10 X and Hi10 Air models.
The N4120 multi-core performance is 25% greater than the N4100 powered Hi10 X.
The N4120 single-core performance is 65% greater than the Z8350 Hi10 Air.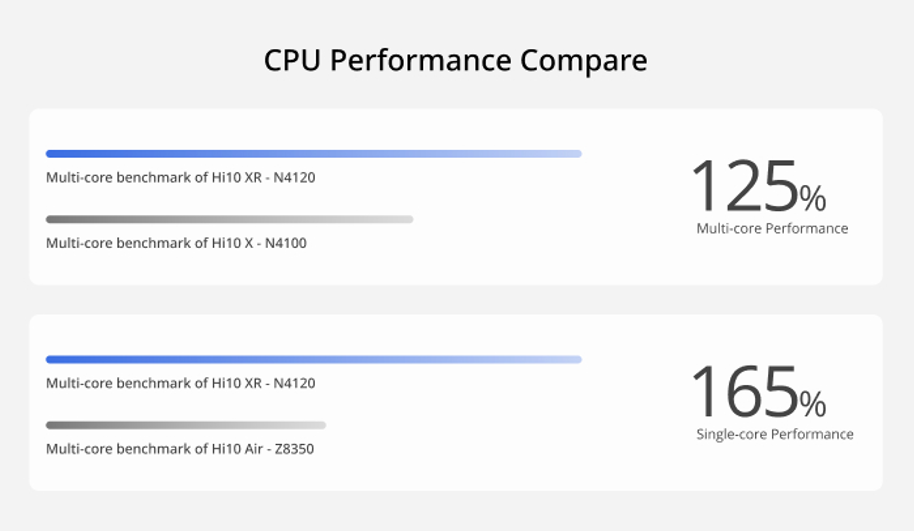 2-in-1 Formfactor, Perfect For Entertainment and Productivity
The Hi10 XR has a Full-HD (1920×1200) 10.1-inch IPS screen touchscreen, which provides a photo-realistic display experience. So, it can be used as an entertainment tablet.
The Hi10 XR supports an external keyboard and mouse, transforming the thin 2-in-1 notebook into a powerful desktop-class PC running Windows 10. So, it's just fine for office tasks.
As the first 10.1-inch tablet with the N4120 processor, the Hi10 XR is expected to have improved performance and practicality. With its excellent screen, comprehensive feature-set, and 2-in-1 configuration, it performs well in both entertainment and light office environments. This makes the Hi10 XR one of the best choices for a 10.1-inch tablet.
You can buy the Hi10XR on Chuwi's official website now.