Chuwi CoreBox Launches Powerful Mini PC Built For High Performance
Published on October 5, 2020
Soon, Chuwi will release its next powerful Mini PC, the CoreBox Pro. It's still the same size as the the original CoreBox, only 122 cubic inches. It is, however, a lot faster.
The new CoreBox Pro features a 10th generation Intel Core i3 processor, 16GB of LPDDR4, a 256GB NVMe SSD, Thunderbolt 3 and WiFi 6 wireless support, and many other excellent features.
CoreBox is a high-performance provider of office computer systems. The CoreBox is available for just $399. It is going to be available soon on Chuwi's official website. Subscribe to their newsletter to get an early-bird discount!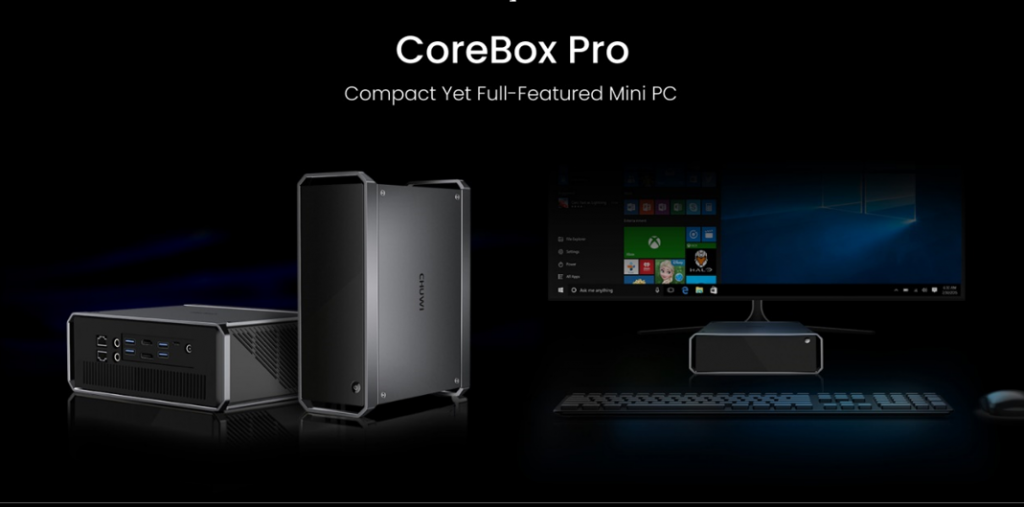 Intel 10th-gen Core Processors Are High Performance
10th Core i3-1005G1 | 12GB RAM | 256GB NVMe SSD
The Intel I3-1005G1 CPU is manufactured using a 10nm process node. They provide excellent performance for day-to-day office use, entertainment, and even some server software. The built-in GPU in the i3-1005G1 supports 4K resolution effortlessly.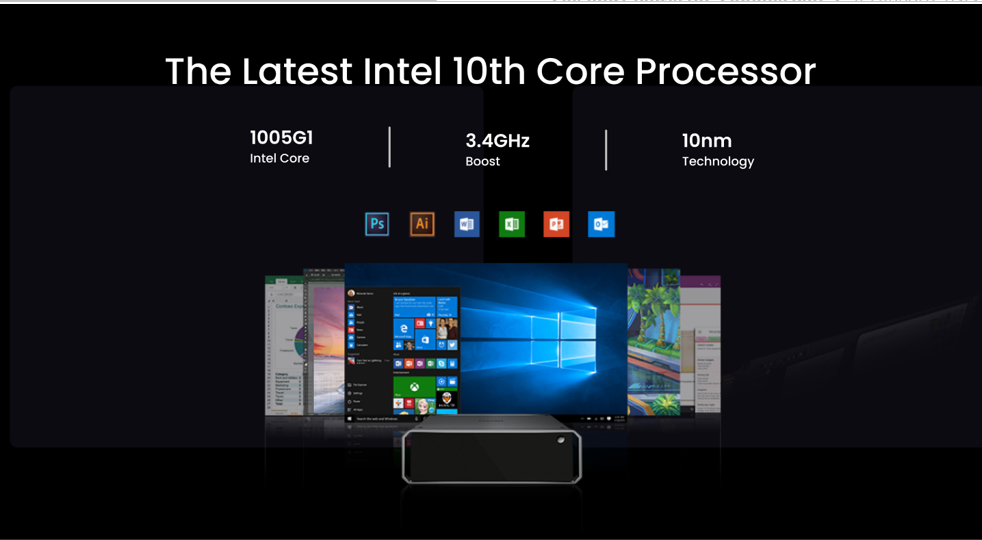 12GB of LPDDR4 memory is more than enough to run software like Microsoft Word, PowerPoint, and Excel, along with several instances of Google Chrome and more. These applications can run simultaneously without slow-down, improving your efficiency.
The 256GB NVMe SSD has a read and write speed of about 2GB per second. This means your daily workflow can open and save in microseconds. From your perceptive, operations like that will seem instant.
High-End Configurations Improve The User Experience
Thunderbolt 3 supports data, video, and power transmission. The transfer speed is up to 40GB per second and the video maxes out at 4K resolution @ 60Hz. Multi displays are supported. Also, CoreBox Pro can connect to an external eGPU to make use of a discrete graphics card.
The Corebox Pro uses a high-speed WiFi 6 AX200 wireless module. The AX200 has a maximum Wi-Fi transfer rate of 2400 Mbps.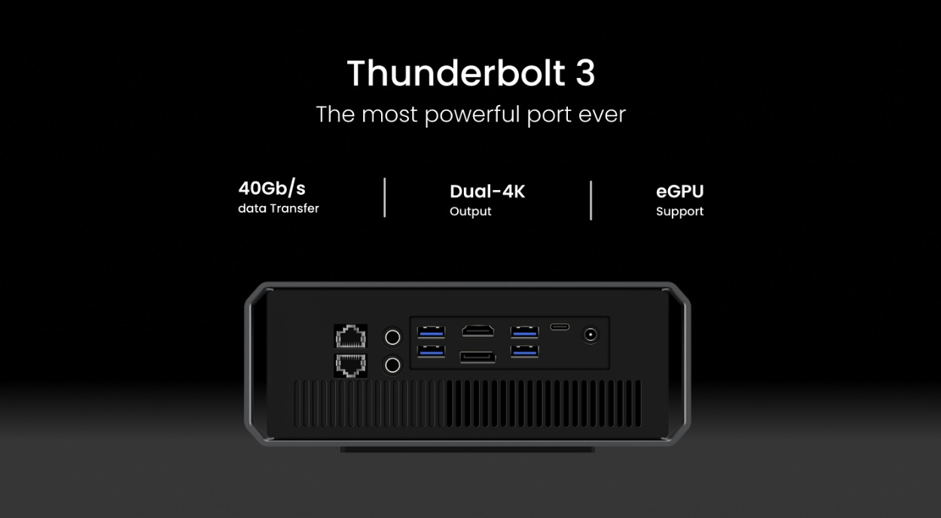 Despite its diminutive form-factor, the CoreBox has outstanding specs. Such as an Intel Core i3-1005G1 processor, 24GB memory, and 256GB SSD. Specs like these create a powerful system.
No matter what tasks demand performance, be it office or home use, Corebox can handle it.
Don't miss the CoreBox! Subscribe to their newsletter to get discount price now!
Stay tuned on the Chuwi official website