Cake mobile browser to take on Chrome, Firefox
Published on January 31, 2018
A new mobile browser that goes by the name of Cake has now been launched on the Android platform. The latest browser delivers direct competition to Google Chrome and Firefox search giants. Unfortunately, it can only be found on mobile phones. A desktop version of it has not been created as yet. The developers of Cake claim that it the fastest browsing platform in the market at the moment. Furthermore, they boast about how Cake delivers a convenient browsing experience to all mobile users.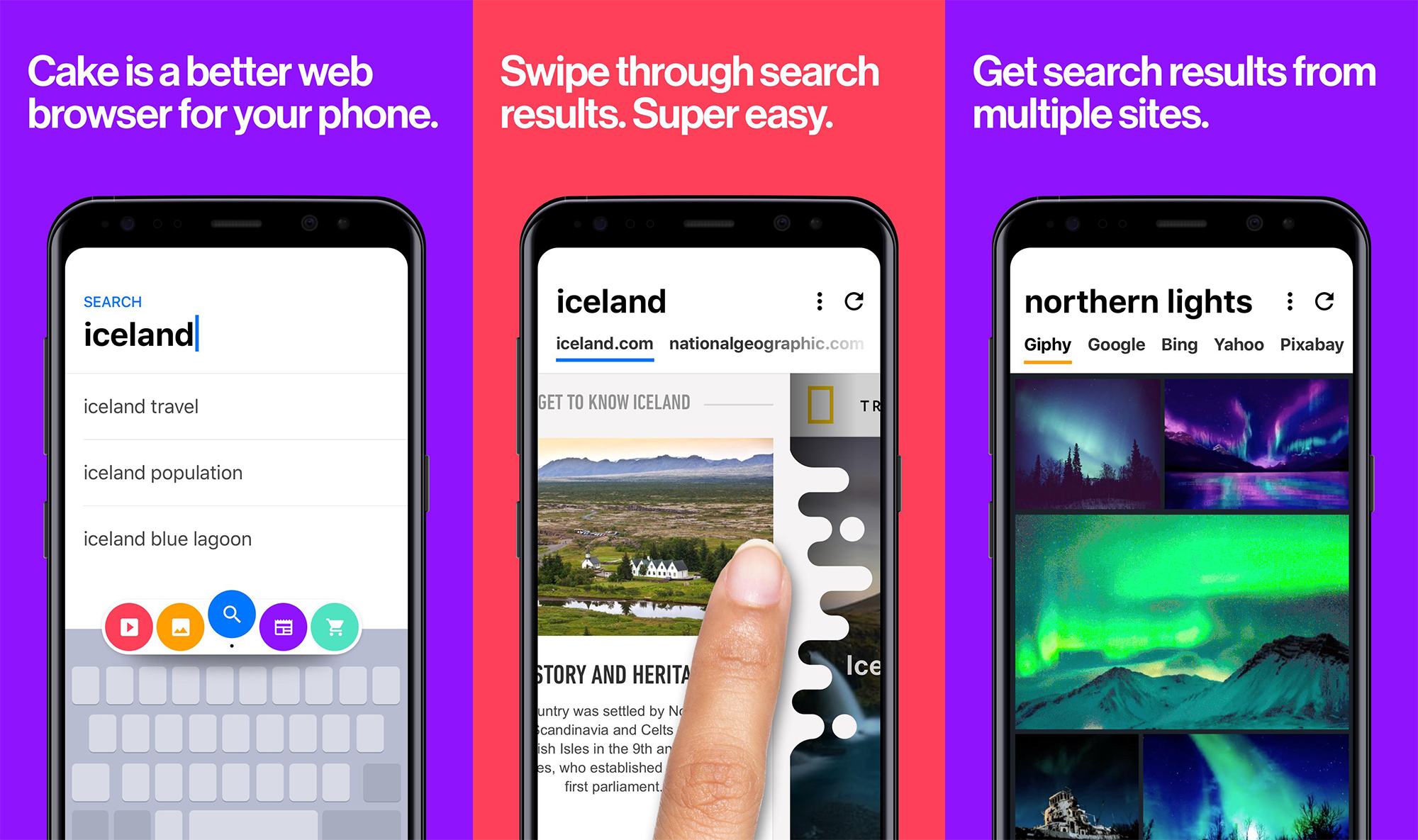 According to a report published by Android Police, Cake can be found slowly focusing on search options. However, users are provided with the possibility of entering URLs as well. When users come to a particular search item on the browser, the browser will instantly offer results of the same to the user.
The primary highlight of the Cake browser is that it is loading up search results in the background when not functioning. Through this, users don't have to wait for a more extended period when searching for items. Users can swipe to the right to go through a pile of top results.
The pages are already loaded when you get there. In case, you can't find what you are looking for in the list of the top results; there's a search results page to the left provided by either Google or Bing, which you can choose and enjoy for yourself. Cake users can limit their searches to specific content on the browser such as images and videos.
Individuals are even provided with the option of setting up the sources they prefer in the Cake set. For example, if you search for an image to find GIFs, you can merely choose Giphy as your primary source. The cake also has a built-in ad-blocker and essential browser features like multiple tabs and bookmarks. The cake is entirely free, so give it a shot.