Blue Origin Successfully Flies Bezos And Crew to The Edge of Space
Published on July 20, 2021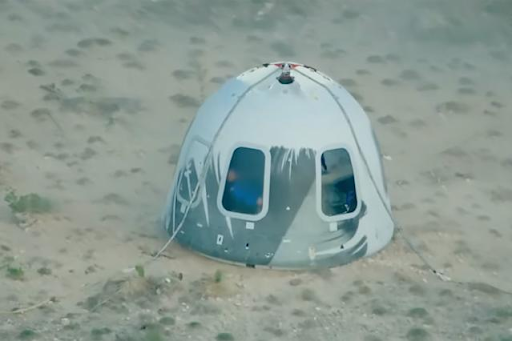 Blue Origin is now one of the few private companies that have taken people to space. The Jeff Bezos company successfully completed its first crewed spaceflight. On the mission, Blue Origins took Jeff, his brother, Wally Funk and Oliver Daemen beyond the Kárman line. The Kárman line is about 62 miles above the surface. After that, their capsule returned to the desert. The New Shepard rocket performed an absolutely perfect landing.
The flight broke several records. The mission included the oldest-ever astronaut, at 82 years old, and the youngest, at 18.
SpaceX was the first company to take people to space on its Crew-1 mission. SpaceX will not, however, fly an all-civilian crew until later this year. SpaceX is more focused on taking tourists on trips around the Moon, and that is expected to start in 2023.