Bitcoin Price Plummets After Elon Tweets Meme
Published on June 4, 2021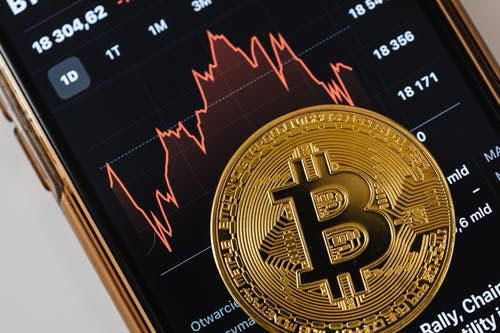 On Friday morning, Bitcoin's price fell sharply again after Elon Musk tweeted a meme that suggested that he is 'breaking up with bitcoin.
The meme was about a couple that was breaking up because the male partner quoting lyrics from Linkin Park. The tweet included the hashtag #Bitcoin and a broken heart emoji.
The world's most popular cryptocurrency fell by 6% to 'just' $36,273.29 a coin. Other digital currencies were, of course, negatively impacted by the fall in Bitcoin's value. ETH (Ethereum), which is the second most popular cryptocurrency, also fell by 6% to $2,615.88. Dogecoin, which is an obscure digital currency that Elon has been a huge proponent of, also dropped by about 8%.
This year, investing in Bitcoin has been quite a wild ride. It saw a high of over $64,000 in April, then it fell sharply to about half that a month later. It has come back a little and is now resting at about 40% of where it was during it's all-time high. Despite all of this, BTC is still up 30% this year.
This is definitely not the first time that Elon's tweets have affected global economic systems. Back in May, he had said that Tesla was going to discontinue accepting bitcoin as a payment method. Elon cited concerns over its energy usage.
Elon Needs to be More Careful
Many in the crypto industry have started to criticize Elon for his posts regarding digital currencies. For example, every time Elon tweets about dogecoin, there are massive market fluctuations.
After Elon's most recent tweet about bitcoin, the CEO of Binance, Changpeng Zhao, voiced his disapproval. Binance is the largest cryptocurrency exchange on Earth by trading volume.
Tweets that hurt other people's finances are not funny, and irresponsible.

Zhao

Elon Musk's tweets have attracted the eye of the SEC (U.S. Securities and Exchange Commission). In 2018, the SEC accused Musk of committing securities fraud after the Tesla CEO had tweeted that he was going to take the company private and had the 'funding secured' to do so.
It was recently reported that the SEC reprimanded Musk for 'violating the terms of a settlement agreement' with securities regulators. The SEC also has a big problem with another one of Elon's tweets. In May of 2020, Elon said that Tesla's stock price was 'too high.'