Best Laptop, Tablet and Phone Deals on Black Friday Sale
Published on November 23, 2018
Black Friday Sale is here and almost every gadget is on discount. Prominent E-commerce brands like B&H, Verizon, Walmart, and others are in a race to pump a huge number of sales on this biggest shopping day of the year. Laptops, mobile phones, and tablets are on huge sale. Below we have listed the best deals you can choose from. Before the day end, you are advised to purchase the product in order to avail the deal. The deals are moving out of stock very rapidly, so if you're. actually planning to buy any of the product then you need to make it faster.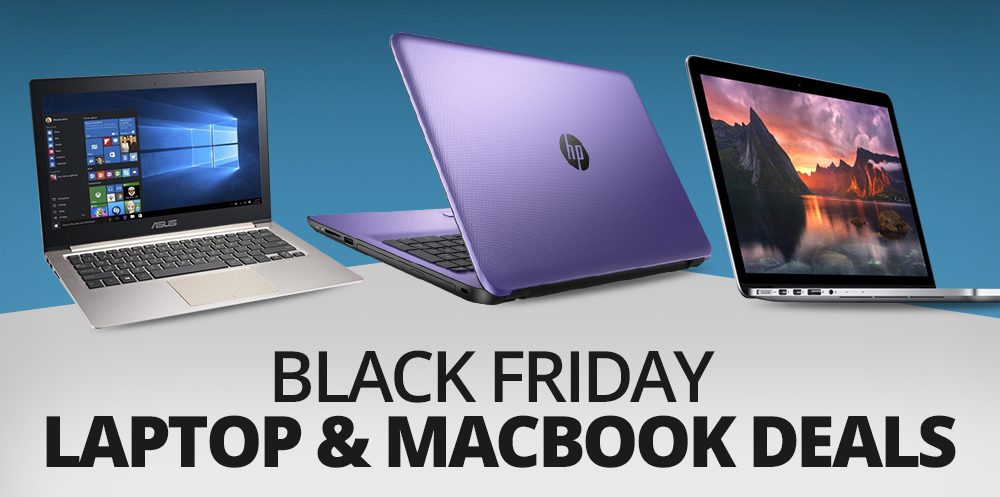 Samsung 11-inch Chromebook 3
The deal is served by Walmart and the Chromebook 3 by Samsung which is meant for a small level or lightweight tasks. The device runs best for email, browsing and other basic tasks. The deal is available at $99 which comes out to be $100 less than the MRP.
Regular Price: $200
Sale Price: $99
HP Pavilion 15-inch Gaming Laptop
The Nvidia GeForce GTX 1060 GPU enabled laptop by HP with Intel Core i7 (8th Generation) and a 1TB hard drive is on sale. The laptop is available at $750, which ia actually $250 less than the actual price. So this deal could save your 25%. The device comes with 16GB of Optane memory and 8GB of RAM.
Regular Price: $1000
Sale Price: $750
Asus 17-Inch Gaming Laptop
This deal is served by Best Buy, this 17-inch gaming laptop is equipped with an Intel Core i7 CPU, a Nvidia GeForce GTX 1060 GPU, a 512 GB SSD and a 16GB of RAM. With this bold specifications, gaming would be on the next level on this gadget. The device comes at $1500 but today in Black Friday Sale it is listed for just $400.
Regular Price: $1500
Sale Price: $999
Microsoft Surface Pro 6 with Keyboard
After the first Surface laptop which was a combo of a tablet or laptop Surface Pro arrived which was one of the best, most versatile and user-friendly. Basically, this device is available at under $1000 with a keyboard cover.
Regular Price: $1060
Sale Price: $799
Huawei MateBook X Pro with All the Fixins
Huawei's entry in laptop segment was a benchmark for the field when the company came with its first successful launch. This MateBook X Pro was also a successful launch. The device is built with an Intel Core i7 (8th Gen), 16Gb RAM, 512GB SSD, and a Nvidia GeForce MX150 graphics card. The device serves the best quality screen with a 13-inch of screen size and best class graphics.
Regular Price: $1500
Sale Price: $150
Lenovo Ideapad 720S Laptop with 4K Display
A Retina-like display on a Windows's machine is the USP you can get in this laptop. This particular IdeaPad packs a lot of pixels into a 13-inch rectangle. With an Intel Core i7 (8th Gen) it comes with 8GB RAM, a fingerprint reader, and a 512-gigabyte SSD for storage. The device comes with an initial price of $1500 which is now discounted up to $950 under Black Friday Sale. This offer is served by Newegg, Lenovo.
Regular Price: $1500
Sale Price: $950