Benefits of Outsourced IT Support
Published on July 5, 2021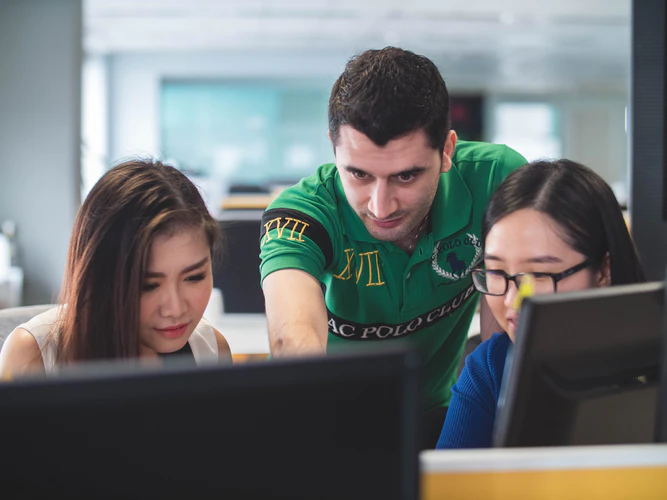 Information technology happens to be the pillar that holds any business together. From startups to SMEs and large corporations, it is gainful to integrate computation into business or outsource to IT Support Sydney. With the numerous benefits associated with information technology, a company must incorporate technology at every stage of its business operation.
Knowing appropriate methods of approach will help you maximize the benefits relating to managed IT support services. There isn't a business that doesn't engage IT business solutions from hardware innovations, software installations, and cloud infrastructure businesses are integrating technology in their daily operations.
Benefits of Outsourced IT Support
Reduced Expenses
It has proven cost-effective to outsource IT support, especially if you want to avoid overheads or lack the resources to host an in-house dedicated IT team.
Setting up an in-house IT department to cater for your company's growing needs is costly and time-consuming. Employing an IT expert is expensive when you consider salaries, insurance, medical compensation packages, and overtime remuneration packages.
Additionally, outsourcing ensures you only pay for services rendered as professional and qualified IT experts command huge salaries.
Outsourcing IT services means paying a fixed monthly rate for IT services that your organization needs. Knowing the monthly amount to pay will help you better budget as the charges are proportional to the service rendered.
Availability of Skilled Labour
By subcontracting a managed IT service provider, you benefit by acquiring a varied and broad skill-set as every IT technician offers their unique, specialized knowledge and expertise. Additionally, your business is less likely to suffer from expertise gaps, and you won't have to worry as the outsourcing company will handle it on your behalf. For example, a call center in the Philippines has a sufficient amount of agents who are trained well in addressing customer concerns. With this, you are sure that every client concern is being handled and resolved accordingly.
Furthermore, you won't have to concern yourself about the challenges associated with absent employees or recruiting and shortlist candidates to fill vacant positions.
While every business insists on hiring qualified and competent employees, having the ability to identify appropriate staff may be a challenge, especially if you are not familiar with IT practices.
Suppose you desire to hire IT expertise in-house. In that case, you would need a considerable budget to cater for the different IT departments, massive staffing, and purchase modern equipment required for every unit. You would have to set aside a significant budget to cater to running and maintaining an IT department.
If you choose to outsource, your IT managed service provider will subcontract certain services of your IT support to external partners, saving you the hassle of doing it yourself. With IT being a broad industry, the services provided include telecommunication, Virtual Private Networks(VPNs), firewall, backup, storage and networking monitoring.
As you outsource to one company, they can handle every aspect of your IT requirements, saving you the time and resources of recruiting.
An outsourced IT company is more likely to invest in ongoing training to keep their staff tech-savvy by enrolling them in current training opportunities available in the market. By partnering with outsourced IT service providers, you are likely to be updated on the latest trends, products and technology.
24-hour Customer Support Services
Another advantage of outsourcing to a managed IT support service is the availability of a full-time customer support service. Suppose an issue arose at night or during the weekend or on a public holiday. In that case, a reliable IT security firm will be at hand to sort you out without you having to worry about eventualities.
Any emergencies that occur after working hours,such as server malfunctions, internet downtime or risk of exposure to potential malware and threats of viruses, can be dealt with in real-time. Without adequate support results in loss of business, lost working hours and minimal productivity.
Getting an appropriate outsourced IT service gives you a chance to choose a provider that offers 24-hour system monitoring. In case of any consequence,there is an assurance that your service provider deals with any arising emergencies ensuring you are back up and running within the shortest time possible.
IT Data Recovery Solutions
It would help if you had a strategy in the event of a fire, power outage, power surge, or internet interruption. Otherwise, this problem will affect your business operations leading to massive losses. While devising a plan is a step in the right direction, having expert assistance to get you back on your feet is a better option.
An outsourced managed IT service provider responsible for disaster recovery could save your resources, time and anxiety by backing your data, making it possible to retrieve. Whether affected by a natural disaster or malware invasion, an outsourced IT firm should come in handy and help to organize your systems once more.
Security
While it is beneficial to have all your business processes automated through the internet, you need to secure customer data, confidential business practices and sensitive files. Since this is a complex and time-consuming venture, you may want to engage the experts to save you time and resources.
By engaging IT experts who understand when and how to perform these risky tasks, you can demonstrate that your business has proper procedures in place and can meet any compliance requirement set by your industry.
Summary
In conclusion, whether you are looking to get daily IT support, a business strategy or need consultation for your business system, outsourcing to a managed IT service provider may just be what you need. As you consider the way forward, do your due diligence and settle for an option that is cost-effective, reliable and efficient.