Mark Murphy, Director: Movie Industry Trends 2023
Published on June 14, 2023
Mark Murphy, director, filmmaker, writer and production designer, is an award-winning creator of movies and television programs. Mark Murphy, Solar Productions CEO, has been recognised with numerous coveted industry awards, winning at various festivals in Portugal, Greece, America and several other countries.
This article will explore a selection of movie industry trends that are predicted to feature prominently through 2023 and beyond.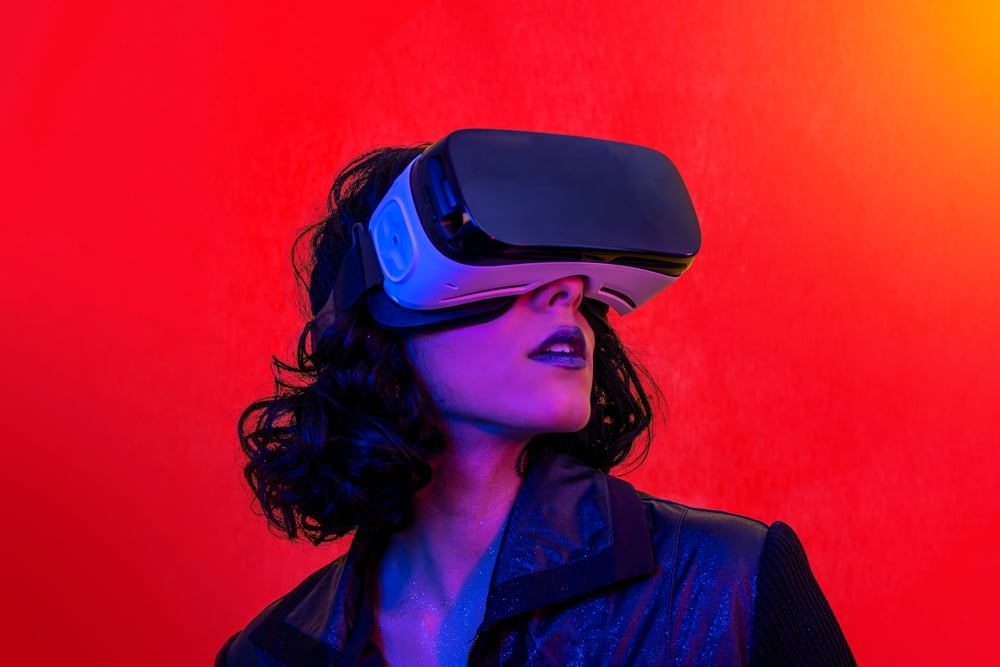 In the ever-changing landscape of the entertainment industry, moviemaking continues to bear witness to some remarkable transformations. With each passing year, emerging trends propel filmmakers to new heights in terms of visual artistry, storytelling and viewer experiences.
Delving into the current dynamic cinematic landscape, eight key trends are predicted to have a big impact on the film industry in coming months.
1. International Content
Globalisation has paved the way for a more diverse and inclusive entertainment industry. Talented filmmakers from across the glove are expanding their audiences. Take for example the huge success of Parasite, a South Korean movie, and Money Heist, a Spanish television show.
2. Continued Growth for Streaming Platforms
The rise of streaming services like Amazon Prime, Disney+, HBO Max and Netflix has had a colossal impact on the movie industry. Traditional theatre experiences are increasingly having to compete with these digital streaming platforms, which offer a variety of advantages – chief among them affordability, convenience and the ability to access more original content. In essence, the pandemic accelerated consumer preferences for streaming services.
3. More Immersive Movies
Augmented reality enables viewers to see the real world through the eyes of their favourite film characters. Meanwhile, virtual reality enables people to immerse themselves in stories, enabling them to experience the film's environment first-hand.
As we move through 2023, these technologies are predicted to advance exponentially, enabling users to interact with movie characters in ways that were never possible previously. With headsets penetrating the market, and Google Glass and similar advanced technologies becoming increasingly accessible, content creators are embracing innovative new ways of telling stories.
4. A Rise in Independent Filmmaking
Independent filmmakers have two big advantages over conventional film crews. First, they keep costs down in order to maximise production budgets, leveraging low-cost marketing methods and using social media to the fullest in order to build audiences. This in turn reduces the risk involved in independent filmmaking projects. With an abundance of streamers available too, there is no shortage of marketplaces available for their films.
The second big advantage of independent filmmaking lies in the fact that the arena is rife with disruptors and innovators, always at the ready to adapt to technological changes or shift distribution methods.
5. Increased Emphasis on Premiumisation
The huge success of movies like Avatar has established public appetite for true cinematic experiences, particularly in premium formats like IMAX, Dolby, 4DX and ScreenX, all of which continue to outperform conventional formats.
The next step in this challenge is to transition from a situation where exhibitors question how many premium screens they should incorporate in a location to one where every single seat can be considered premium in some way.
This might involve offering more comfortable seating, special food and beverage options, enhanced visual and sound experiences and more, creating moviegoing experiences that are even more irresistible for consumers. The movie industry needs to adapt, developing new ways to provide premium experiences for all moviegoers and making the experience special for all viewers, not just those who can afford expensive tickets.
6. Increases in Both Home Viewing and Cinema Attendance
During the COVID-19 pandemic and resulting lockdowns and cinema closures, streaming services saw a surge in trade. Experts predict that even in a post-pandemic world, this particular trend looks set to continue, with many consumers continuing to spend increasing amounts of their leisure time watching movies at home.
However, industry insiders suggest that cinemas and theatres are unlikely to be consigned to history just yet. With some 1,500 new feature films released annually according to the MPAA, moviegoing remains a popular social event. Indeed, growth is predicted in both event and alternative cinema, with an increase in interest in watching opera, ballet and music concerts in cinemas.
7. NFTs in Filmmaking
Until relatively recently, cash-strapped filmmakers often turned to crowdfunding to get their moviemaking ideas off the ground. However, today's producers are increasingly creating Non-Fungible Tokens (NFTs) in order to raise finance.
The advantage of NFTs over crowdfunding lies in the fact that there are many more features NFTs can offer to both filmmakers and investors, for example utilities to offer equity or provide a safe-key for viewing. Another obvious advantage of NFTs is that they can be sold and resold.
8. AI and Machine Learning
Artificial intelligence and machine learning are increasingly being utilised throughout the film industry in a variety of different capacities including casting, scriptwriting, marketing and editing. AI also provides insights into audience preferences, enabling filmmakers to predict the box-office performance of movies they produce and even generate unique content.