Audi's Concept Grandsphere EV More Of A Mobile Living Room
Published on September 3, 2021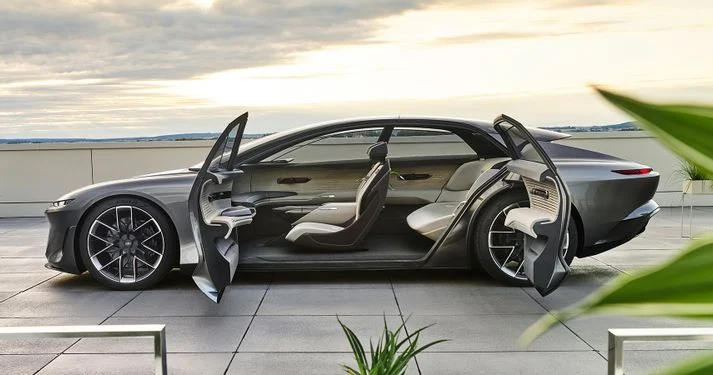 Audi has announced the 'Grandsphere' concept electric sedan. The concept vehicle features Level 4 self-driving technology which is full autonomy in limited circumstances. As Engadget stated, this vehicle is more of a luxurious living room than a vehicle in the traditional sense.
When the driverless mode of the Grandsphere is invoked, the vehicle pulls in the steering wheel and pedals to make it obvious that your intervention is not needed. The displays are not displays in the traditional sense. Instead, they are images that are projected on wooden surfaces. If you are not driving, these screens double as media displays.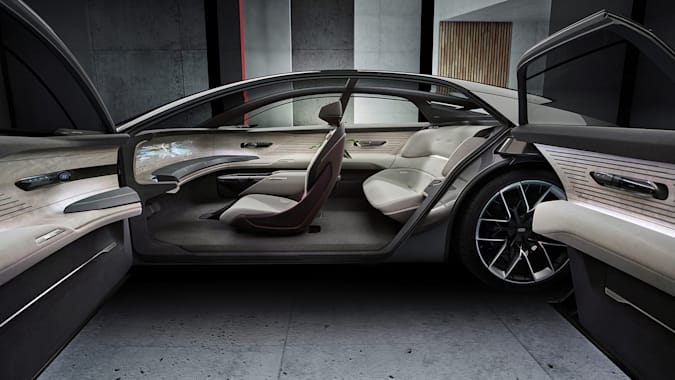 This vehicle has a super-advanced user-interface. For example, the vehicle is able to track your eye tracking and understand hand gestures so that you can navigate the infotainment system without touching it. There are even a pair of VR glasses in the armrests for immersive entertainment experiences.
The company is offering a high level of personalization that modifies the car's interior as you enter. Things like climate control and the media services you last used will resume.
The Grandsphere is a large "2+2" seater design that has a longer wheelbase. Audi says that the vehicle can go 466 miles on a single charge using its 120kWh battery. The system uses an 800-volt charging system that is able to provide 186 miles of driving in ten minutes. 25 minutes is all it takes to bring the Grandsphere's battery to 80 percent SoC (State of Charge).
Remember, this vehicle will more than likely never be sold to the public. Cars like this are made to show Audi's vision of its autonomous EV future. They are also a breeding-ground for new automotive technologies. So, you can expect to see some of the features from the Grandsphere in future Audi vehicles.