Apple's Latest Gay-Pride Watch Bands Look A Lot Better Now
Published on May 17, 2021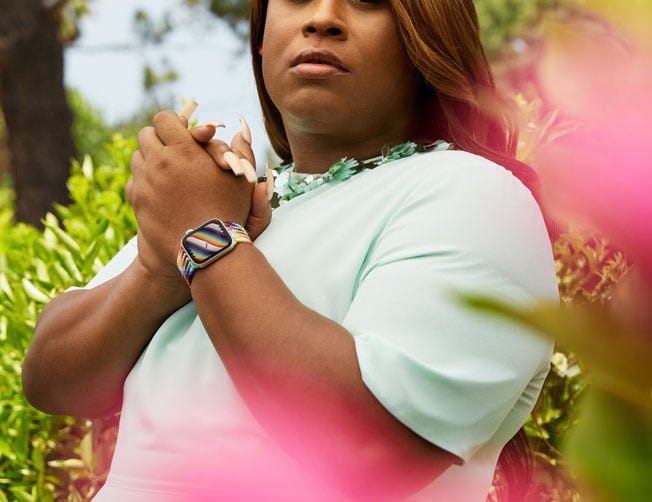 Apple has had gay-pride themed Watch bands and faces since 2016. Now, Apple has announced the 2021 Apple Watch Pride Edition. It comes with 2 new straps and a watch face that everyone will have access to via an upcoming software update.
One of the bands is a braided solo loop style that is fitted to your wrist size. On this one, there is no clasp or buckle. This one has the traditional colors of the Pride rainbow, but it also includes other themes from other Gay Pride flags, such as light blue, pink, and white for transgender and nonbinary people. There is also a black and brown coloring for the Black and Latinx communities. A new watch has been designed to match this band. It features all the colors in a weaved pattern. This band, like all of Apple's other braided solo loops, costs $99.
Image Credit: [Apple]
Also, there is a $49 Pride Edition Nike Sport Loop that is composed of the six original Pride rainbow colors that are intermixed with white.
You can buy both bands on Apple's website, starting on Tuesday, May 25th. Apple says it is 'building on its long-running financial support' for LGBTQ+ organizations.
Image Credit: [Apple]