Apple's 2021 MacBook Pro Laptops Will Have M2 chip And MagSafe Chargers
Published on January 22, 2021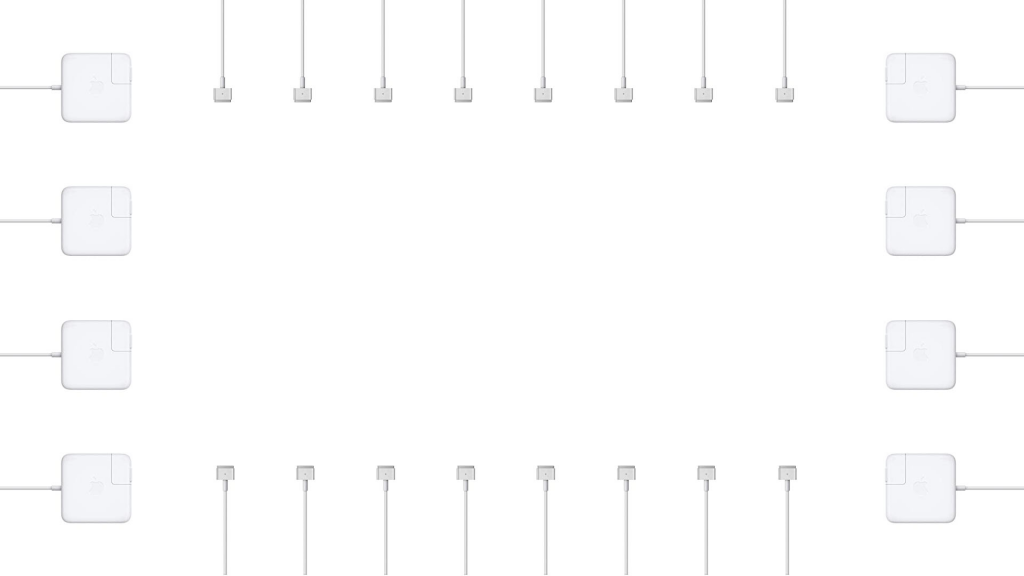 Apple will be upgrading its MacBook Pro laptops in a few months with much faster processors and updated displays. The new MacBook Pros will also see the return of the MagSafe magnetic charger connector.
These new laptop computers are scheduled to be available in two screen sizes. First is the 14-inch model codenamed J314. Then, there is a 16-inch version internally code-named J316.
Both will use next-generation versions of Apple's in-house Mac processors, upgraded with more cores and enhanced graphics, the person said, asking not to be named as the products are not yet announced.
Make way for the M2
These are going to be Apple's first high-end laptops that rely on Cupertino's in-house processors. Previously, Apple included it's M1 SoC in its base-model 13-inch MacBook Pro. Everyone loved it.
The new Macs are going to have the same design as current models, but they will feature some subtle design changes. Apple is planning to launch its new MacBook Pros sometime in 2021.
The Return of MagSafe
Apple's charging connection is about to receive a major upgrade. For the last 5 years or so, Apple has used USB-C ports to charge its machines. This has had the benefit of making Apple laptops compatible with chargers from other manufacturers, but we are happy to see MagSafe make a come-back.
MagSafe is Apple's magnetic power adapter that prevents the accidental yanking-of-the-laptop off your desk in the event someone tripped over the power cord.
The MagSafe connection was one of owner's absolute favorite features of Apple's line of laptops. It was nice to see Apple have expanded charger support while they used USB-C, but we all missed MagSafe.
But it's not just a convenient connection, though. Apple's new MagSafe adapter will also allow the next generation of MacBook Pros to charge much faster as well. The connector will be similar to the last MagSafe design but will be incompatible with the new one.
Apple is not removing USB-C from its laptops, it's just moving away from USB-C for charging. The company is still going to include multiple USB-C ports on its machines.
Apple is also redesigning the MacBook Air, but that model won't be updated until a while after these new MacBook Pros are released.
New ARM Desktops Are Coming
It's not just new ARM laptops coming from Apple. Also, the company is rebooting its Mac Pro and iMac desktop line. Apple is also making a new monitor.
The new iMac is expected to come with a significant aesthetic upgrade.
The new iMac is going to nearly completely remove bezels. Also, the large metal 'chin' area will be replaced with a design similar to Apple's Pro Display XDR monitor. So, the back will be flat rather than the current iMac that's curved.
Powered by a 12-Core M2 processor, the new iMac will arrive in two versions. One is codenamed J456, and the other is J457. They will replace the 21.5-inch and 27-inch models, respectively.
Apple is Also Bringing Back The Cube
Cupertino is also apparently working on two new Mac Pro desktops. These new computers are set to be the most expensive Macs that don't include displays.
One of these new computers is a direct upgrade to the 'current' Mac Pro. So, for that model, Apple will continue to use Intel chips. For now.
The other (and much better) version, however, is going to use an Apple M2 and will more than twice as small as the other Mac Pro.
The all-new Mac Pro will feature an almost entirely aluminum enclosure. Expect it to remind you of the Power Mac G4 Cube. The G4 Cube was an iconic, albeit short-lived, smaller version of the Power Mac, and the Power Mac was basically a proto-Mac Pro.
The new monitor Apple is working on is going to be a lower-cost display that is geared more toward consumers rather than professionals. So, don't expect it to have the contrast ratio and brightness of Apple's professional displays.