Apple vs Samsung: Here's why the upcoming iPhones will plummet Samsung's Galaxy S9, S9 Plus
Published on March 30, 2018
Earlier this month, Samsung took the wraps off its Galaxy S9 and S9 Plus smartphones. The latest line-up is the South Korean technology giant's premium offering for consumers. They are identified as being one of the most important Android devices of this year. Experts have proclaimed that the experiences offered by Galaxy S9 and S9 Plus are beyond the purview of one's imagination. They are incredibly smooth, and the handset's design is wonderfully slick. It may seem like Samsung may not have any competition this year.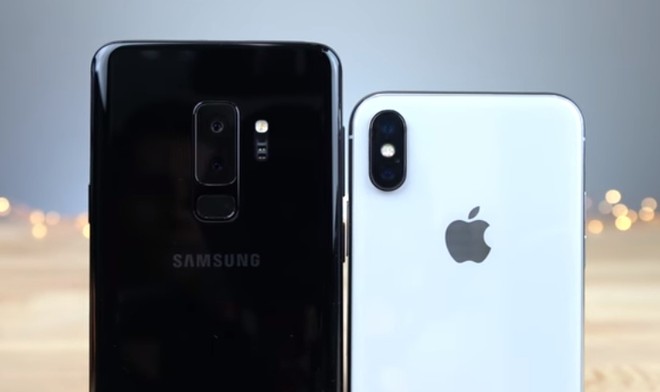 The smartphone giants and arch-rivals, Samsung and Apple, have followed the same launch-pattern for years now. Samsung would begin by launching its flagship smartphone right at the beginning of the year. It would save some time and start its second flagship offering right in the middle of a year.
Meanwhile, Apple would spend a year preparing the one and only iPhone installation. The two smartphones, despite their separate launch patterns, would eventually end up competing with each other. Each year, the two have witnessed a fierce competition in the market. However, this year it seems like Samsung might end up being a clear winner.
The first reason is that Apple has already experienced a severe backlash regarding both, consumer dissatisfaction with software and hardware systems. Their Apple iPhone X sales were not up to the mark. If they don't come up with a strategic approach to this situation, then there is no stopping Samsung from beating them with a high margin.
Apart from this, a new leak regarding Samsung's second-flagship device of 2018, i.e., Galaxy Note 9 showed up online. The hole, which emerged on benchmarking website Geekbench, scored the same as the Galaxy S9 and S9 Plus smartphones. The handset was shown to be carrying the Qualcomm Snapdragon 845 system-on-chip, and its release date is believed to be sometime in August or September.