Apple iPhone XS, XS Plus Launch date confirmed!
Published on September 8, 2018
The Cupertino-based technology company Apple has now started to send the invites to the media houses. These invites are for the upcoming launch event that will be held by the Apple on 12th September 2018.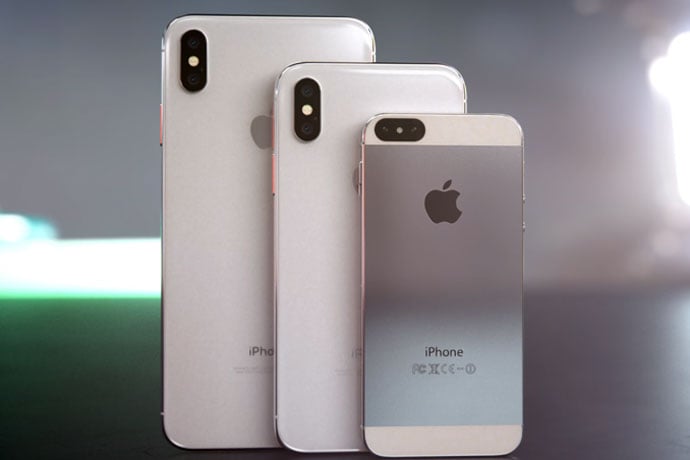 The upcoming launch event will be held at Apple Park headquarters. It is rumored that the company will be launching a number of the new rumoured of smartphones in California. The 12th September 2018 event is said to be one of the biggest events from the company in the recent times.
As per the reports, it has been seen that the tech giant will be launching the all-new 3 iPhone devices which are among the bunch of the other products at the event.
The all new Apple iPhone Models will be coming to the market with a Dual SIM Support features. As per the report, the company will be launching about two premium iPhones as well as a low-cost iPhone at the September 12th event. All the premium iPhone devices are said to be called as iPhone XS. This iPhone XS will feature 5.8-inch screen as well as the 6.5-inch screen. The all new iPhone will be getting a bigger screen that could be named as the iPhone XS Plus as it is likely to be called as the iPhone XS.
The low-cost iPhone will be coming to the market with the 6.1-inch screen. The all-new image of the upcoming iPhone XS will have emerged as the online that has revealed the first look that can confirm with the new Gold shade as well as OLED displays. As per the leaked images, iPhone XS, it has confirmed the OLED Display as well as it will be available in new Gold Color.
As per the Bloomberg report, it said that the Apple will be now focusing on internal improvements. The all-new three iPhone devices are from the Apple are said to be having 5.8 inches, 6.1 inches, and a 6.5-inch display. These three new models will be expected to have a new in-house that has developed the processor that can increase the battery life by about 40 percent.
The new iPhones will also be available to the users with some new exciting colors. This new premium iPhones from the Apple will carry an aluminum chassis. It will also have the gesture-based feature control system that can be seen on the iPhone X.