Android Auto updated with a new 'swipe up to unlock' option
Published on March 18, 2018
Smartphones are packed with distraction-free driving features in today's time, mainly because the users are addicted to electronic gadgets. Addiction doesn't come in the way of harm until they end up disrupting lives, as a result of accidents. Those who are behind the wheel often make use of smartphones while driving, which is apparently not safe. Most aren't even able to focus on the road by limiting factors such as notifications and app interactivity.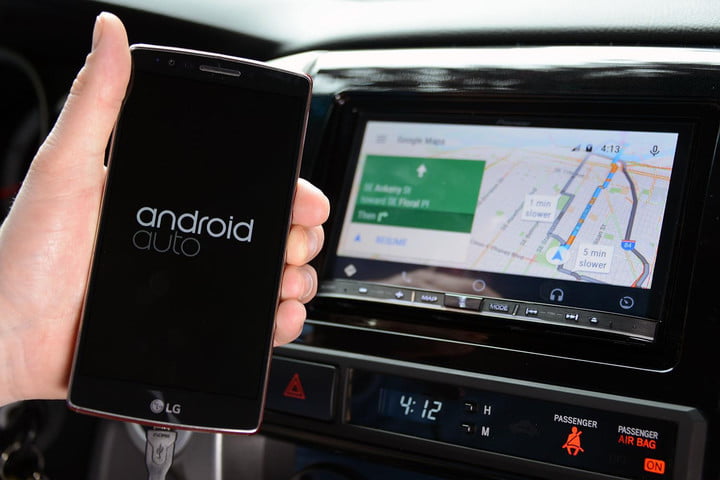 However, Google's Android Auto is one such system that enables the smooth functioning of the user. The system does a great job of eliminating distractions. At the same time, there are instances wherein users are required to interact with their devices while driving.
Google wants to support this activity, and for this purpose, they have introduced a new option which will make things easier. When the Android Auto system is activated, it locks down the smartphone altogether. Google's latest 'swipe to unlock' system will help users access the system when it's an absolute emergency.
"When enabled, instead of attempts to unlock the device simply displaying the Android Auto logo, it now displays instructions to "Swipe up to unlock." After swiping up, users will have access to the device's standard home screen and apps," notes an online report.
The upward swipe option comes handy when users require unlocking the smartphone while being connected to the car. Interestingly, Google has not made an official announcement regarding Android Auto's latest functionality as yet. It appears that the update will be rolled out gradually to users as all the smartphone users haven't received it together. There is no word on when the update will provide to all the users. Either way, it's likely going to be a welcome change for Android Auto users, especially those that use a wireless connection.