5 Ways Technology Can Boost Your Inventory Management
Published on July 26, 2022
Is your business always understocked? Today's entrepreneurs have been struggling with inventory management. Some have millions of cash tied up in their inventory, whereas others turn customers away due to shortages. After all, manually keeping every product's check-in balance is not a cakewalk.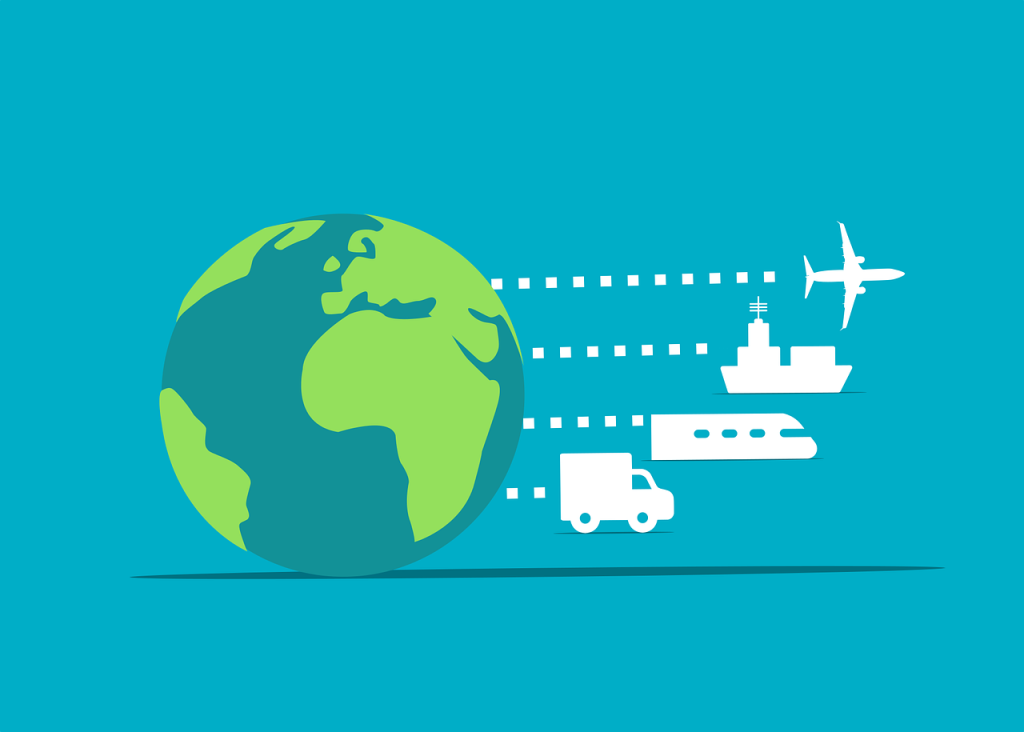 Thanks to tech innovations – inventory management is now getting automated. Entrepreneurs can integrate stock control technology, saving them time and money. It would keep track of in-stock products, giving you an accurate picture of stock levels. Similarly, inventory management software would also help with logistics. The built-in tracking systems will identify where the package is from and where it should get delivered.
Moreover, technology in inventory management can help with forecasting and projections. Based on consumer demand and market trends, the integrated AI-servers will determine how much quantity is required. All in all, technology is making it easier to manage inventory. If you want to learn more about this, keep reading.
Here we have highlighted five ways how technology can boost inventory management.
1. Efficient Warehousing & Fulfillment
Believe it or not, a proactive warehousing channel is crucial for customer satisfaction. It provides accounting, purchasing, and other workflows, helping everyday warehousing needs. In turn, you can upgrade your customer service by offering same or next-day deliveries.
In addition, entrepreneurs can deploy warehouse automation technologies to digitize operations. It allows robotics and sensors to overtake monotonous tasks in the inventory management process. That includes counting products, processing orders, labeling, etc., with utmost accuracy. Simultaneously, the warehouse software keeps the fulfillment costs low while allowing managers to track suppliers and vendors digitally.
2. Intuitive Order Management
Most businesses face difficulty in managing the order lifecycle. From placing an order on the webpage to delivering products at the customers' doorsteps, many steps are involved. Surprisingly, an inventory management system can provide end-to-end order processing. It will control consumer orders completely, making the entire process intuitive and user-friendly.
Managers would have to update the inventory stocks to control shortages and surplus. If it seems time-consuming, they can optimize the inventory turnover. It would allow the software to order products based on how quickly the inventory is sold. These flexible shopping and fulfillment options can boost customer satisfaction. After all, they no longer have to face fulfillment errors and unprecedented delivery delays.
3. Supply Chain Upgrades
Unfortunately, halts in the supply chain have always affected inventory management. At times, firms face delivery delays, whereas often, the products get damaged due to prolonged logistics. As customer expectations have increased, they are unwilling to tolerate such issues. And the only way to put an end to such inefficient procedures is by upgrading the supply chain. You can integrate a digital supply chain system to get end-to-end visibility.
It will allow entrepreneurs to track products from warehouses to the end-user. Thus, whether your products are in transit, in the warehouse, or with the delivery rider, you can track every move. Besides this, you can combine this with the procurement system to keep a check-in balance on suppliers. It will reduce inventory accumulation while lowering the cost cycle times.
Having a proactive end-to-end solution will help you ensure higher accountability. In addition, it will provide tight control, foster customer relations, and increase satisfaction.
4. Tracks Inventory Performance
Even though inventory management is an operational task, accounts provide updates on performance. They dig into financials to calculate inventory turnover, reflecting the days it takes for inventory to get sold. Likewise, they determine inventory cost potential as a liquidity and loss ratio percentage. Not only is this entire process time-consuming, but it also exhausts a lot of resources. So, why not implement RFID solutions in inventory management?
It will collect, analyze, and scrutinize all the information relating to your inventory. Similarly, it will calculate all relevant ratios needed to assess the financial performance. Lastly, RFID technology can boost inventory accuracy by almost 98%. It will lead to decreased costs and high efficiency, driving business profitability.
5. Improves Forecasting
As market conditions keep evolving rapidly, keeping up with demand seems challenging. Hence, most entrepreneurs fail to predict what leads to customer complaints. On the other hand, some companies experience an influx of orders, but due to insufficient inventory, they lose customers. Innovations in technologies can allow business people to forecast inventory. It tracks the product through its lifecycle, showing the peak points where demand will be high.
Similarly, it would gather in-depth data on your inventory to conduct an analysis. In turn, you can make decisions and develop plans for the business. Once the tool is working efficiently, you won't have to worry about the risk of having too much or too less stock in hand. Remember, the predictions will be based on past purchasing and selling patterns driven by your stock.
Final Thoughts
Believe it or not, embracing technology in inventory management can make a substantial difference in how you run the business. It can save you from massive losses as a result of surpluses. Similarly, it can help businesses make lucrative profits through accurate demand prediction. In addition, performance management and supply chain integration come as added advantages with inventory management. It will boost efficiency in every step of the order lifecycle, increasing customer satisfaction.