10 Reasons to choose Apple Mac over Microsoft Windows
Published on May 31, 2018
There has always been a debate among Android and iPhone users about which phone is best. For now, we know that this is a never-ending debate and we don't see any one of them winning the title for best OS any time soon. Let's keep this Android and iPhone debate for any other time and today we are going to talk about laptops, Microsoft Windows and Apple Mac to be exact. Many people are struggling to choose between a Windows PC and Apple Mac. Some people are just curious o know what a MAc can do better than a Windows PC. So let's get this started.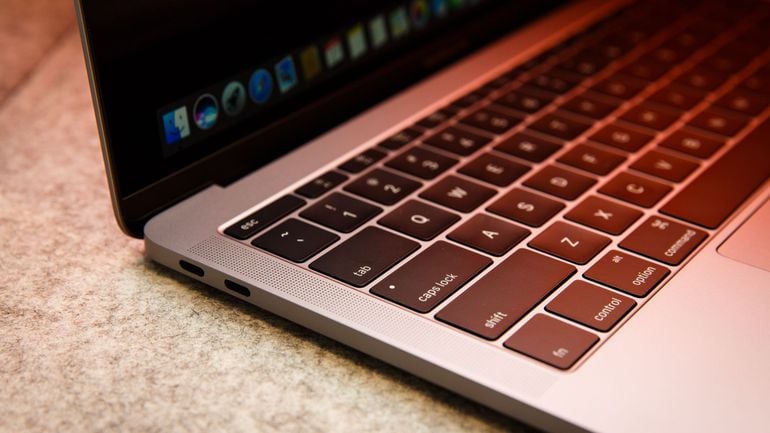 There is no doubt to admit that there are various things a Mac computer can do better than a Windows PC. Although there are certain things, a Windows PC can do better than a Mac computer when you put them against each other. But right now, we are going to talk about the reasons to bey a Mac computer over Windows PC.
10 REASONS YOU SHOULD BUY A mAC INSTEAD OF WINDOWS PC
1. Easy availability
Windows PC always comes with tons of configuration option to choose from while on the other hand, there are fewer models of Mac to choose from. This happens because anyone can make a Window PCs whereas only Apple can make Macs.
Specific PC brands have dozens of computers on sale with the similar product names and model numbers. Picking a Windows PC can be very difficult until and unless you know what you are looking for. This becomes even more daunting when you are browsing on websites like Amazon. Most of the e-commerce websites do not always have the latest PC or available with so many outdated options. In short, Windows PC requires a ton of research before buying.
On the other hand, if you want a good computer and do not want to spend your time on a ton of research, Apple comes to the rescue. Just pick one that matches your budget, and you are good to go.
2. Mac Computers are easier to get repaired
I think this is the most known point of them all. There are lots of places in the market where you can get your PC repaired, but to exactly know where to get it repair is difficult. For that, you need to do your research because different places have different prizes and you also need a home with a good reputation (obviously).
Meanwhile, you don't need to think twice about where to get your Mac repaired. Just take your Mac to nearest Apple store and they professional technicians will take good care of your Mac. From my personal experience, it was always easy for me to get my Mac repaired than a PC.
3. Simplicity to use
While Windows 10 is an amazing operating system with various functions and features, but it can be a little collection of untidy things sometimes. Apple macOS is Apple's operating system for Mac which is also known as OS X, offers a clean and simple user experience.
4. Apple's unbeatable device integration
It is known that Apple not only make iPhones and Mac but Airpods, iPad, iWatch, Homepods and Apple TV. All these products offer some useful integration that makes certain few things seamless and easy. For a long time, no other company has even come close to smooth integration of Apple's home-built devices.
5. Macs offer better free software than windows
Macs come with some built-in software which is quite useful for daily use (well most of them). Some of them are iMovie, Garage Band, Image Capture, Pages and many more, these make it easier to edit videos, create music, transfer photos from your camera, or take everyday notes and keep them in sync across devices. They are much better than some of the apps that are found on Windows PCs.
6. Unwanted bloatware that comes with most Windows PC
Windows most often come with various pre-installed apps which are also known as bloatware. Not everyone wants or need these third-party apps which can clutter up your system.
When you buy a fresh copy of Windows 10 from Microsoft, it comes with certain bloatware like Candy Crush Saga, TuneIn radio etc. Although you can always uninstall this bloatware, the fact that they are there in the first place kind of devalues the look and feel of Windows.
On the other hand, pre-installed apps on Macs might not everyone's cup of tea, but at least they do not devalue the feel of Mac and are less offensive.
7. Free upgrade to latest versions
The new version of MacOS is always open. In other words, Whenever Apple releases a new version for its operating system, it is available for free of cost for all those whose system supports it.
Windows 10 also gets free updates, twice a year. But, if you are using an older version of windows such as Windows 7 or recent windows 8 or 8.1, you are required to pay $120 for the upgrade to current windows 10. Although Microsoft offered a free upgrade to windows 10 after the release of windows 10 for a year that is also a story of a long time ago.
8. Beautiful display
Except for cheaper and lighter MacBook Air laptop, most of the Macs have beautiful, sharp and vibrant "Retina" displays. Windows laptops also come with the even better screen than Mac's but for that, you have to do a little extra research and spend a bit extra as well from your pocket.
9. Best in class trackpads
Apple always equips their laptops with best in class trackpads that feels just right. Windows trackpads can be unreliable and can often feel uncomfortable to touch. Wouldn't it be better if windows laptop has mouse trackpads just like Apple's laptops?
10. You can always run windows Windows on Mac but not vice versa
If you want to keep using Mac but for specific situations and requirements need windows, you can always Microsoft's Windows OS on any of your Mac. While on the other hand, you can't run macOS on anything other than a computer manufactured by Apple itself.