You.com Takes Aim at Bing and Microsoft with Launch of New AI Chatbot
Published on February 15, 2023
You.com, a search startup, has unveiled an AI chatbot that can respond to user inquiries in natural language, plus present associated items, like code pieces and diagrams.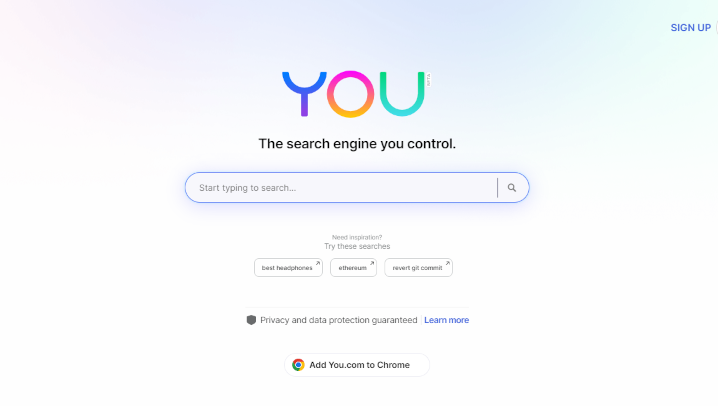 You.com, a venture-backed startup located in Palo Alto, California, is rivaling Google LLC and Microsoft Corp.'s Bing in the search market. This company has obtained an investment of $45 million from Salesforce Inc. founder Marc Benioff, Norwest Venture Partners, and other investors for its search engine, also named You.com.
In December of last year, You.com launched YouChat, a chatbot utilizing an AI-based language model named C-A-L. Today, the company unveiled an upgraded version of the chatbot, which is designed to be a multimodal search assistant.
OpenAI's ChatGPT is a conversation AI tool that is geared toward supplying text-based responses to user questions. You.com has created a multimodal chatbot that is capable of not only providing text answers but also presenting other relevant information when the user performs a search.
YouChat can quickly provide a live stock chart when someone is searching for the current price of a company's shares. Furthermore, if a programmer needs help with a programming job, this chatbot can generate software code. Additionally, it can return pictures, videos, spreadsheet tables, and other items in answer to a user's query.
On You.com, when a user enters a query, a sidebar appears beside the primary search results containing related contextual information. For example, if someone looked up something regarding Python coding, the sidebar could provide links to websites that explain the programming language.
You.com announced the launching of its multimodal chatbot to TechCrunch and further revealed that its search engine is used by millions of people daily. The startup is apparently achieving "double-digit percentage growth" on a monthly basis and is looking into monetizing its search engine via the sale of paid AI add-ons as well as allowing external companies to offer applications to users.
At an AI gathering last week, Google demonstrated a new functionality that would let users form searches by combining an image and a textual excerpt. As an example, someone could enter a picture of a desk and the phrase "matching chair" to uncover stores that carry chairs that are similar in design. This has also become an area of focus for You.com's main rival.
This month, Google and Microsoft both declared intentions to put conversational chatbots on their search engines. Google's chatbot is based on an internally made neural network known as LaMDA. On the other hand, Microsoft is making use of technology from OpenAI.