Xiaomi rolls out the upgraded MIUI 9.2 for users
Published on January 23, 2018
Chinese smartphone manufacturer Xiaomi has apparently begun the roll-out of its latest MIUI 9.2 operating system for the most recent smartphones. The information, spotted by Gadgets 360, initially appeared on the company's latest changelog. The report by Gadgets 360 further goes on to suggest that the update includes newer features such as the Mi Mover, a new app lock, a distance sensor dynamic calibration function, simplified UI and a lot of other new and exciting changes.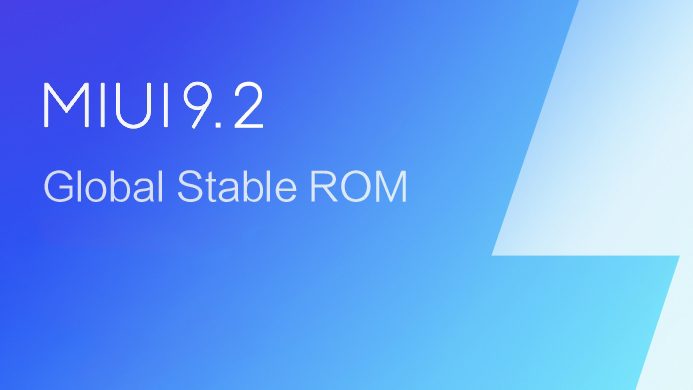 The latest update has been made available for a list of Xiaomi's latest smartphones, including Redmi 5A, Mi Note, Remdi Y1 Lite, Mi 4, Mi 3, Redmi Y1, Redmi 4 Prime, Mi Mix 2, Redmi 5 Plus and Redmi 5. Users who already have access to the latest update, state that it comes with an App Vault feature.
The news was made official by Xiaomi on its MIUI Forum Post as well. One of the primary highlights of the update is a new Mi Mover feature. The feature is expected to provide users with better data migration as well as a simplified UI design. Furthermore, it comes with enhanced optimizations under the icon sections, which provide users with a more advanced use.
The MIUI 9.2 update also comes equipped with specific system improvements to secure the experience. A couple of users who have access to the latest MIUI 9.2 functionality, took to Twitter to boast about the new App Vault feature. Smartphone users can access the App Vault feature by swiping right from the home screen. It ends up bringing easy access to frequently-used Shortcuts. Furthermore, it also provides access to other smaller details such as Notes, Calendar Events, Cricket widgets and others.
Since the update is available through an over-the-air method, those running MIUI 5, MIUI 6, MIUI 7, or MIUI 8 can opt for it directly. It is essential that you back up your data to prevent any loss.