Xiaomi Mi Mix 2S leaked again
Published on February 12, 2018
Xiaomi's first bezel-less venture was with Mi Mix 2S smartphone in 2016. The Chinese company began a revolution in the smartphone's design. The handset featured a ceramic body and a bezel-less front panel. The firm followed the same design language with its predecessor Mi Mix 2 in 2017.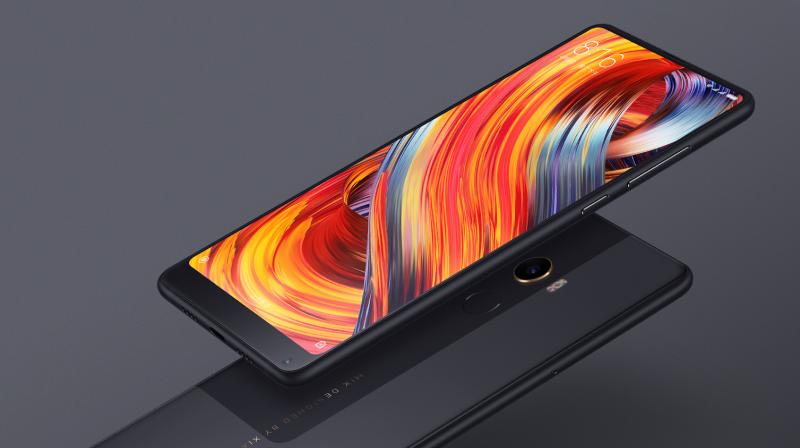 Leading rumors suggest that they plan on launching a new successor, i.e., Mix Mix 2S smartphone this year. The handset above will feature an even radical bezel-less front look. The firm confirmed earlier last month that they plan on launching the smartphone at the upcoming MWC 2018 event.
This leak is not the first time that relevant information about the upcoming smartphone has been published online. Recently, the device was spotted on an official benchmarking website. The details showcased the handset as being powered by the Qualcomm Snapdragon 845 chipset. Now, an official-looking promotional banner of the Mi Mix 2S smartphone has shown up online.
"The image carries a render of the Mi Mix 2S with what it describes (in Chinese) as Full-Screen design 3.0. The design indeed takes edge-to-edge, bezel-less design to a whole new level. The Mi Mix 2S has top and side bezels that appear to be even slimmer than those on the Mix 2. But what's even more interesting is that it doesn't have a bottom chin either," reports IBTimes.
Earlier leaks proclaimed that the Mi Mix 2S would very much be like the Apple iPhone X or Huawei P20. Contrary to the holes, the front camera is housed inside a tiny obtrusion on the top-right corner of the display. In fact, the front-facing camera is the only thing interrupting the all-screen aesthetic of the device, but again it takes up just a small little portion, notes the report. The handset seems to sport a 5.99-inch display with 8GB of RAM and 256GB of inbuilt memory.