Xiaomi has its new cheapest phone, Mi A2
Published on July 27, 2018
As you are familiar with the Xiaomi's smartphones, these are the best and cheapest smartphones with highly good features, Xiaomi is believed as the champion of phone teasing, and it has launched its new phone Mi A2: this phone is a solid all-around phone with a very affordable price tag.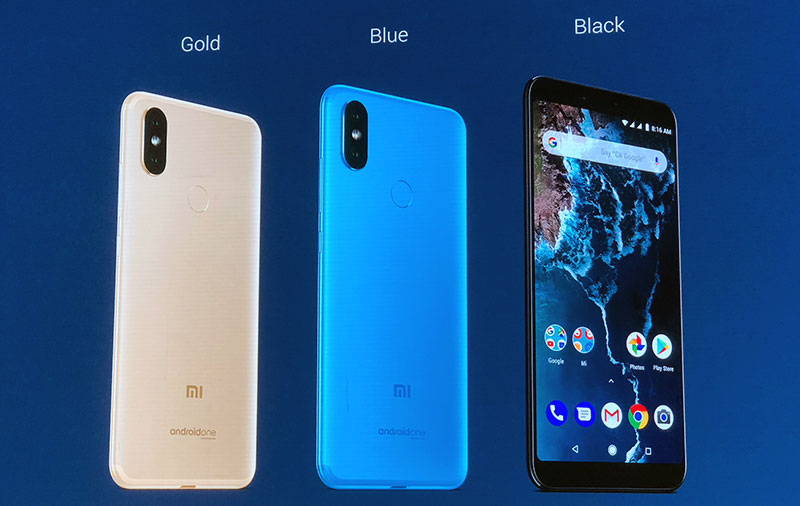 So the most interesting news about Mi A2 is that it won't be going to the US, UK, or Australia first. The new Xiaomi Mi A2 looks very fantastic and you may definitely like the look of its metal, gold coloured body, and its big screen size(5.99-inch) display and you may appreciate how sharp text looks with the full HD plus resolution.
If we talk about the price tag it is just $290. So if you are into game handling and photo editing then this will be the best phone Xiaomi have ever made so you won't care that  it has Qualcomm's Snapdragon 660 processor which is only for the above usage, and also about speaking of photos, you won't care one bit that the dual camera setup on the back takes pretty decent outdoor shots and has a portrait mode for those neat portraits with out of focus backgrounds.
It will be more than awesome if you will try this new Xiaomi Mi A2 because of it really does pack some great tech for a very reasonable price. The company also said that it'll be on sale in "40 territories" but couldn't say exactly which at the time of writing. The company also said that if you are not willing to then you have the choice of trying to order it through the various resellers and importers that will inevitably sell it unofficially through Amazon or simply look towards other affordable brands like Huawei's Honor. The company also gave you a chance to write a letter to Xiaomi to launch this phone officially wherever you are.
The new Xiaomi Mi A2 starts at just $290 with 4GB RAM and 32GB storage which will slightly rise to $408 for the more spec. model for 6GB RAM and 128GB of storage. The best news is that it will be joined by Mi A2 Lite which have a smaller display the new one and also have fewer specs then that which cost at $209 for 3Gb RAM and 32GB of storage.
Key specification of Mi A2:
1 – It has a tremendous display of 5.99-inch
2 – perfect resolution of 2,160*1,080pixel
3 – has a Qualcomm Snapdragon 660 processor
4 – 4,000mAh battery, with a great charging
5 – also has a portrait mode
6 – On the rear screen it has a fingerprint scanner
7 – 20-megapixel front-facing camera with software enabled portrait mode.