What is Sandbox and how it can raise your security check
Published on October 29, 2018
Using Desktop or Laptop without any anti-malware software is not a very good idea as nowadays if you do not have anti-virus software in your computer then surely you will lose or get infected by the malware in your computer. That's why Microsoft pre-installed Window Defender as a core feature in Windows 10.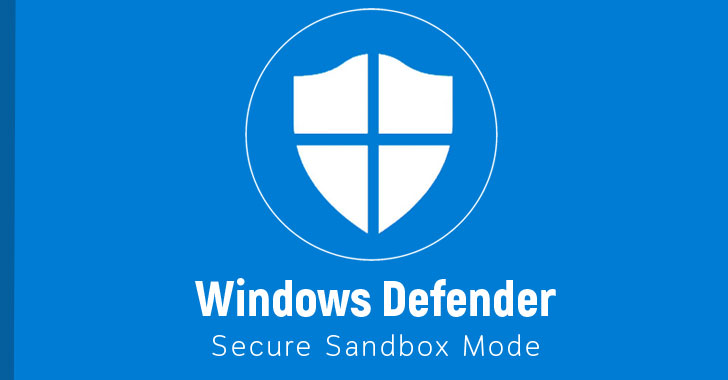 What Is Sandbox
Sandbox is a software management system master plan that isolates applications from critical system resources and other programs. It provides an extra premium layer of security that prevents malware or harmful applications from negatively affecting your system.
How To Enable It Sooner (Sandbox Windows Defender)
As Microsoft is always working towards sustaining the security of Windows Defender, and today Microsoft is taking a huge step toward that goal. Windows Insiders are some of the more recent builds are capable to run Windows Defender in a sandbox, assigning it from other processes and improving its security.
Windows Defender in a sandbox is running out but it can be enabled forcefully through the below command, and then restart your computer.
(setx /M MP_FORCE_USE_SANDBOX 1)
Why Microsoft Is Adding Sandbox to Windows Defender
The third-party apps offer threats or malware etc.and they can introduce new security risks. That's why Microsoft is adding a Sandbox mode to Windows Defender. Sandboxing an app keeps its activities separate from the rest of the software installed on your computer. Sandbox acts as a sort of force field and prevents damage from spreading.
Sandboxing is not a new feature introduced by Microsoft.T here is a lot of chance that you are already running one app in a Sandbox that is Google Chrome, as Google Chrome has been Sandbox since 2008.
By adding Sandbox mode to Windows Defender, it is very difficult for hackers to do any serious damage on your computer by attacking Chrome.
The same Sandbox strategy is followed by Microsoft to prevent damage caused by hackers.